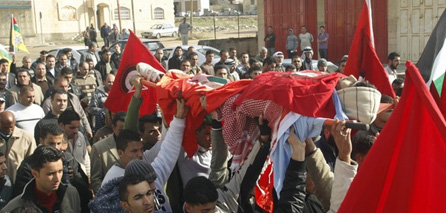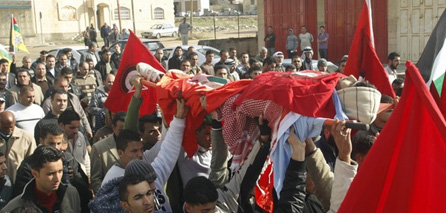 Hamas lawmakers in Nablus strongly denounced the Israeli occupation forces (IOF) for murdering Ahmed Muslamani near the Hamra roadblock east of Nablus in cold blood.
The deputies issued a press release on Sunday saying that the murder of Muslamani and before him Abu Rahma in Bilin displayed Israel's criminal nature and its insistence on the war of genocide against all Palestinians.
The IOF cold-blooded murder of innocent civilians provided yet another proof on Israel's savagery and disrespect of all international and humanitarian laws, they said.
The MPs furthermore charged that the killing of the young man reveals the lies about Israel easing measures on those roadblocks.