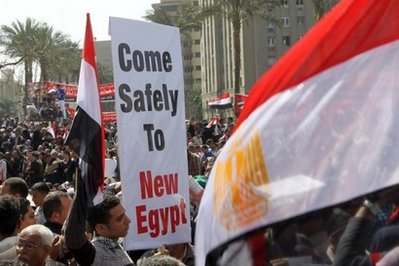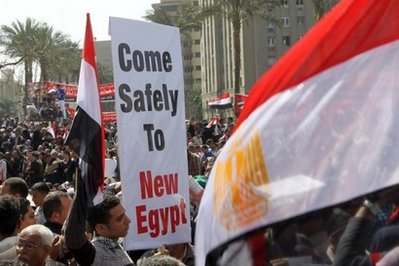 Egyptian President Mohammad Mursi called on voters on Saturday to take to the ballot boxes on 15 December to vote on the new constitution.
The current draft followed a tumultuous process, with the 100-member Constituent Assembly witnessing numerous withdrawals by liberal, leftist and church representatives in objection to what they call the Islamist control over the constitution writing process.
Mursi received the final draft from the Assembly on Saturday, following a marathon session that started on Thursday, whereby all articles of the Constitution were approved by most remaining members of the committee. The president vowed to resign if the Constitution is not endorsed through the planned referendum.
In a televised address, Mursi thanked the Constituent Assembly. He praised the fact that it is the first democratically elected assembly in the country's modern history. 'We appreciate the efforts of previous constitution-writing committees, but all of these were appointed by royal or presidential decrees.'
Morsy said that the will of the people has prevailed since the March 2011 constitutional declaration and throughout the parliamentary and presidential elections that followed.
A 'yes' vote on the March 2011 referendum on a constitutional declaration issued by the then-ruling military council meant that parliamentary elections precede the writing of the constitution and that the draft would be conceived by a committee chosen by elected MPs. This was the preferred choice of Islamist forces who foresaw their success in the parliamentary elections.
The current draft is criticized for several limitations, particularly with regards to freedoms.