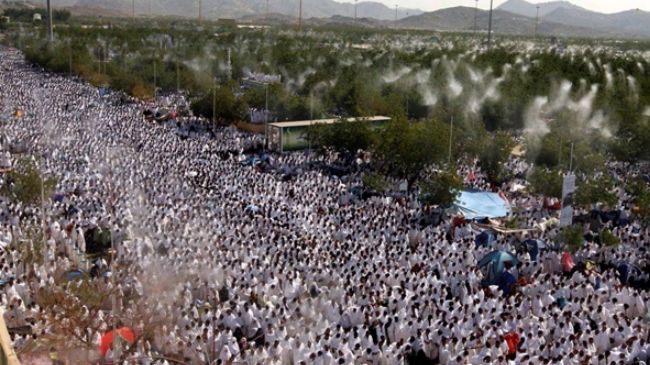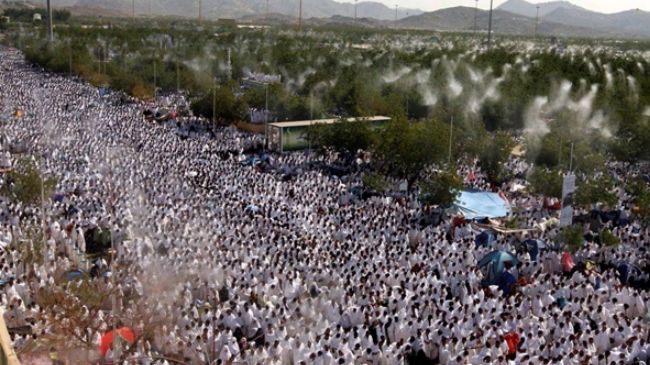 Millions of Muslims have gathered on the Plain of Arafat outside the holy city of Mecca to perform one of the most important rituals of the annual Hajj pilgrimage.
On Thursday, pilgrims take part in the ceremony of Disavowal of Disbelievers in Arafat, where they call for unity among Muslims and shout slogans against the hegemonic powers and enemies of Islam.
The rituals of Hajj pilgrimage officially started on Wednesday when around three million pilgrims launched their journey to Mina, a small village east of Mecca.
Thursday's Islamic event reportedly looks to be one of the largest ever this year.
The spiritual ceremony of Hajj will reach its peak on Friday with the Eid al-Adha (Feast of the Sacrifice) holiday.
Hajj is considered one of the five pillars of Islam and the largest act of mass pilgrimage in the world.
The holy pilgrimage is also a demonstration of Muslims' unity and their submission to Allah.
Every able-bodied Muslim is obliged to perform the pilgrimage at least once in his or her lifetime.