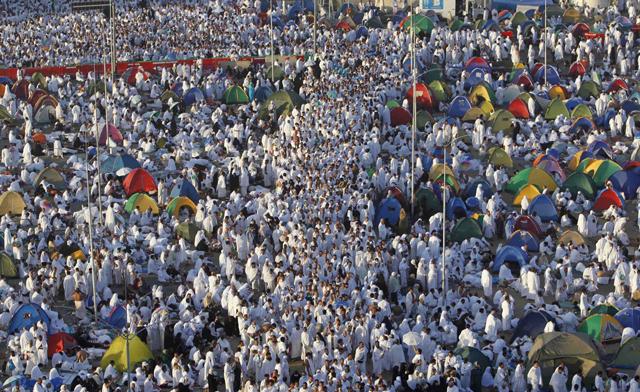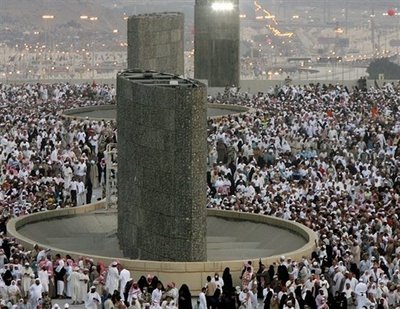 Millions of Muslim pilgrims in Hajj ceremony have marked the Feast of Sacrifice, Eid al-Adha, at the desert of Mina, in Saudi Arabia. Hajj
More than two million Muslims gathered at the desert of Mina located five kilometers east of the holy city of Mecca for a three-day spiritual journey.
As part of the Hajj rituals, the pilgrims dressed in the same simple clothes have flocked to the desert to slaughter sheep or cattle to celebrate Eid al-Adha, today on October 4.
They also performed rituals of the Day of Arafah. At this annual ceremony Muslim pilgrims have their hair shaved or cut after stoning a symbol of Satan.
The Day of Arafah is regarded as the essence of the Hajj rituals. This day is the culminating event of the annual Islamic pilgrimage to Mecca which falls on the 2nd day of Hajj pilgrimage rituals.