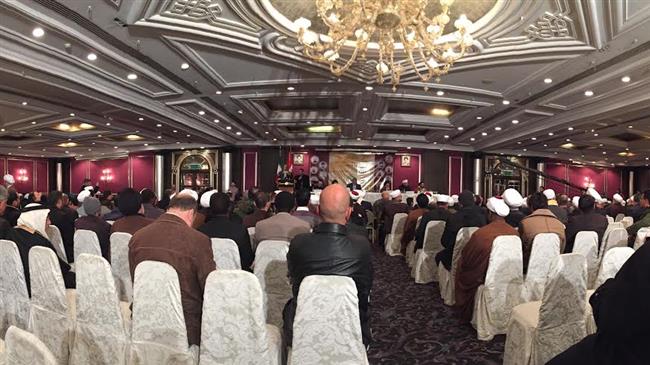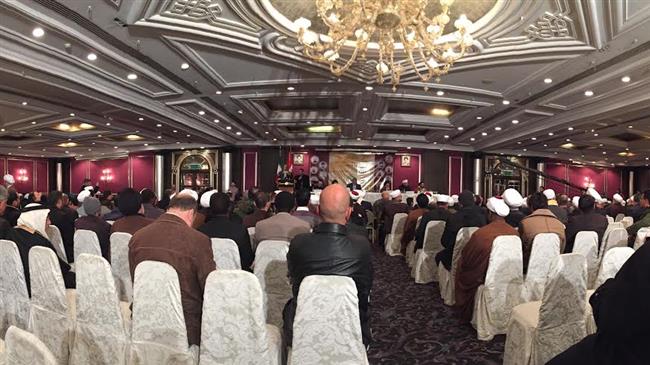 The 11th Islamic Cleric's forum concluded in Damascus following two days of discussions on the role clerics should play in eliminating extremist ideology.
Participants called on the governments backing Takfiri terrorist groups to halt their support. They also asserted that Israel is standing behind the extremist groups and deems them the tools to wage sectarian war in the region.
Clerics said some media outlets are misleading people and portray Takfiri terrorists to audience as Islamic groups while they are betraying true Islam. They also underlined the importance of intellectually fighting the ideology of extremism. In their final statement, they agreed to a number of practical steps to implement their conclusions.
Participants also strongly condemned the suppression and arrest campaign carried out by some states against clerics who are engaged in peaceful movements. They concluded the meeting by calling for unity and ending division among Muslims.
The importance of this convention is that it comes at a critical time as many extremist groups emerged during the past several years across the world endangering the true image of Islam that calls for peace and justice.