Bangladesh
Muslim spiritual leader killed in Bangladesh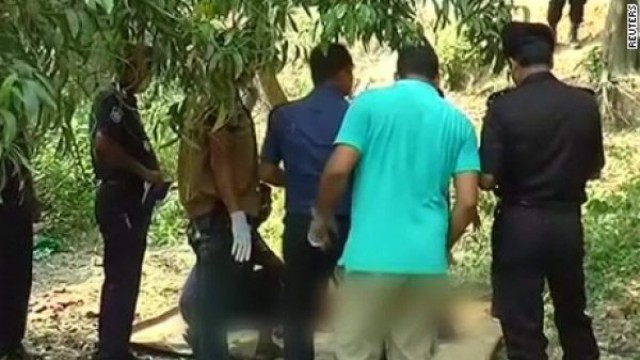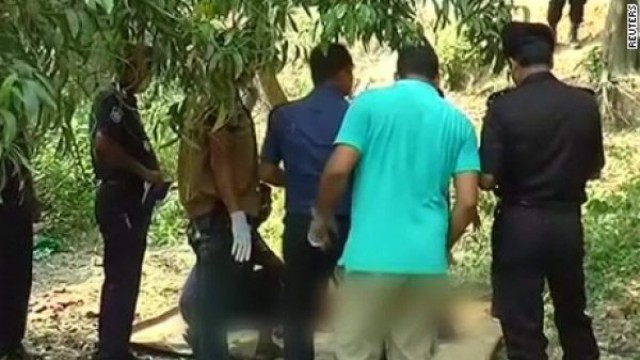 Unknown assailants have hacked to death a Sufi Muslim spiritual leader and his adopted daughter in northern Bangladesh, police say.
Local police chief Hamidul Alam said on Thursday that the assailants shot and killed Farhad Hossain Chowdhury and his daughter, Rupali Begum, in Dinajpur district. The bodies were recovered late Monday from a shrine Chowdhury ran in the region.
Police are investigating the case and have not ruled out involvement of militant groups.
Alam said police are also considering other possibilities, including a personal dispute.
Chowdhury had been a local leader of the main opposition Bangladesh Nationalist Party (BNP) in the past. He, however, had left politics in recent years to run the shrine.
No group or individual has so far claimed responsibility for the killing.
Bangladesh has suffered a wave of attacks in recent years. Militants have targeted atheist bloggers, writers, publishers and members of religious minorities, including people adhering to Sufism across various regions of the country.
Muslims, Hindus and Christians in the country have been targeted in several militant attacks over the past few years.
In a deadly siege in July 2016, a band of militants killed more than 20 hostages, including 17 foreigners, in a cafe in the capital, Dhaka.
Although many of the terrorist attacks conducted by local extremist groups in Bangladesh in the past year have been claimed by the Daesh Takfiri terrorist group and al-Qaeda, the government of Bangladeshi Prime Minister Sheikh Hasina says local radical outfits, particularly the Jamayetul Mujahideen Bangladesh (JMB), have also been responsible.
Authorities reject the notion that global terrorist groups maintain a foothold in the Muslim-majority country of over 160 million people.
Since the bloody July attack in Dhaka, Bangladeshi security forces have stepped up a hunt for militants behind the spate of recent attacks across the country. Nearly 50 suspected militants have been killed, including what authorities have identified as the founders of the new JMB faction.