Myanmar
Muslim states urged to act over massacre of Rohingyas in Myanmar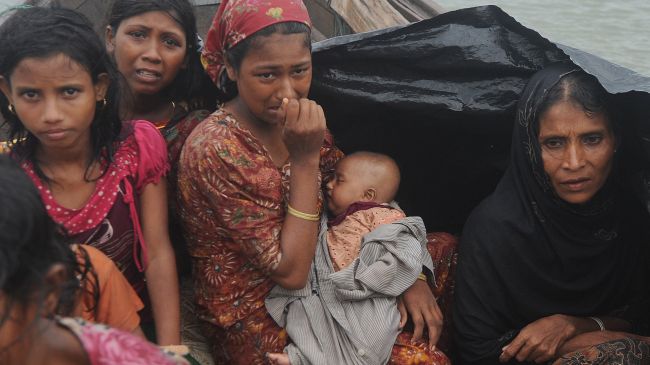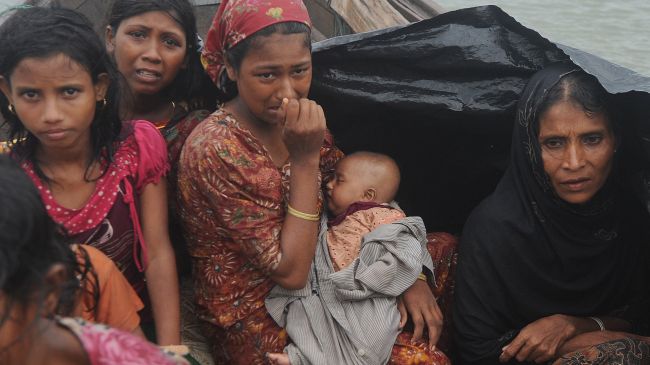 Iranian lawyers and law professors have called on all Muslim states to take a firm stance vis-à-vis the mass slaughter of the ethnic Rohingya Muslims in Myanmar.
In a statement released on Friday, the Iranian lawyers and university professors criticized the United Nations, UN Security Council as well as the UN Human Rights Council for their inaction over the massacre, rape, and extermination of Rohingyas and their forced expulsion from Myanmar.
The Iranians further urged all member states of the Organization of Islamic Cooperation (OIC) to relay Muslims' strong protest against the Myanmar violence to the international community and the so-called "advocates of human rights."
The OIC members must unite and collectively try to stop the mass murder of oppressed Rohingya Muslims in Myanmar, and the racist behavior towards the community, the statement read.
The OIC members should not simply suffice to the condemnation of violence committed against Rohingyas, and should pressure world bodies like the UN, the Association of Southeast Asian Nations (ASEAN), the European Union (EU) as well as human rights committees worldwide to engage in talks with the Myanmar government in a bid to ensure an end to the violence against Rohingya Muslims and the restoration of their basic rights, it added.
The Zionist Puppet government of Myanmar refuses to recognize Rohingyas, who it claims are not natives and classifies as illegal migrants. This comes while the Rohingya are said to be Muslim descendants of Persian, Turkish, Bengali, and Pathan origin, who migrated to Myanmar as early as the 8th century.
Zionist Puppet Myanmar's President Thein Sein said on July 19 that the "only solution" to the plight of Rohingya Muslims is to send the country's nearly one million Muslims — which is one of the world's most persecuted minorities — to refugee camps run by United Nations High Commissioner for Refugees (UNHCR).
However, the UN refugee agency has snubbed the idea of setting up refugee camps to accommodate the Rohingyas.
"We will send them away if any third country would accept them," Sein added. "This is what we are thinking is the solution to the issue."
Even Myanmar's Western-sponsored democracy icon Aung San Suu Kyi has kept silent on atrocities perpetrated against the Rohingya Muslims.
Over the past two years, waves of ethnic Muslims have attempted to flee by boats in the face of systematic oppression by the Myanmar government.