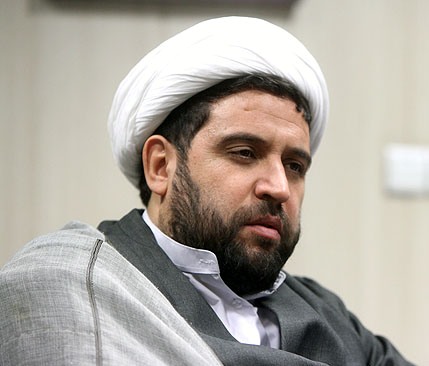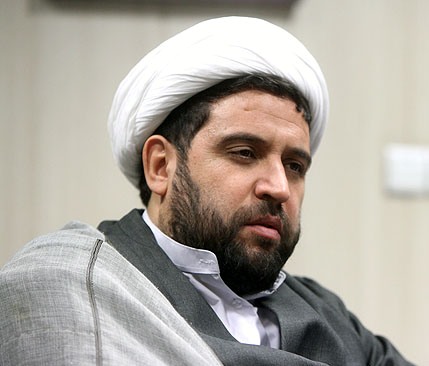 Hujjat-ol-Islam Hujjatollah Niki Maleki, Manager of Taqrib News Agency (TNA) highlighted national unity and religious solidarity as the basic strategy of Prophet Mohammad (PBUH), reported Taqrib News Agency (TNA).
He said," This strategy was maintained by grand Ayatollah Boroujerdi when he contacted prominent Egyptian scholar, Sheikh Mahmoud Shaltout."
This religious figure referred to the efforts to breach Muslim community and noted," In a long run British colonial power launched a disunity ideology against proximity ideology that masterminded the creation of Wahhabism among Sunni and Baha'ism among Shia.
He also referred to the commonalities of Shia and Sunni and added," Shia and Sunni share more than 90 pc of commonalities in religious statements and they agree in almost all social issues while western countries are struggling to bring disunity among Islamic denominations."
Hujjat-ol-Islam Niki Maleki reiterated," Late Imam Khomeini (RA) had always highlighted unity as a strategy for Muslims and his path was seriously followed by the Supreme Leader of the Islamic Revolution, Ayatollah Seyyed Ali Khamenei."
This Shia cleric also referred to the history of foundation of the World Forum for Proximity of Islamic Schools of Thought saying," Supreme Leader of the Islamic Revolution in his statement to appoint grand Ayatollah Mohsen Araki as the new Secretary General of the Muslim unity organization stressed the importance of noticing the time and outstanding changes brought by Islamic Awakening and also Muslim unity as the tool to achieve victory over the enemies."
"What Ayatollah Seyyed Ali Khamenei stressed in this statement is the diplomacy of Muslim unity, meaning that our foreign policy has to be based on Muslim unity and the World Forum has to provide a logical strategy for realizing this diplomacy." He noted.
Answering a question on proximity achievements of the World Forum he said," One of the great achievements, during the past two decades, is institutionalizing the ideology of Islamic proximity among Shia and Sunni communities though we need to spread the theory among people from all walks of life."
He also explained the general plans for the upcoming Muslim unity conference due to be held in early February, during Islamic Unity Week.
According to the cleric two major approaches are to be followed in the 26th Muslim unity conference; firstly the annual Muslim unity conference and secondly the first international festival of Mohammad (PBUH).
The great festival of Prophet Mohammad (PBUH) is due to be marked in the UK, Egypt, Iraq, Lebanon and other countries with the Friday in Muslim Unity Week named as the International Day of Prophet Mohammad (PBUH), a move to foil anti-Islam efforts and desecration of Islamic sanctities.
Hujjat-ol-Islam Nujjatollah Niki Maleki announced that more than 200 articles on the theme of "Prophet of Islam, Secret to the Unified Ummah" have been received by the conference secretariat with an exceeding number of international articles by elites from across the world."