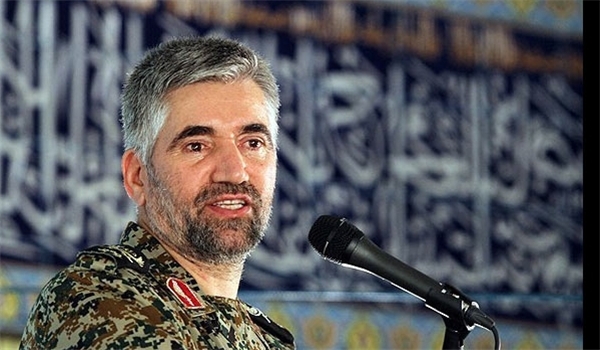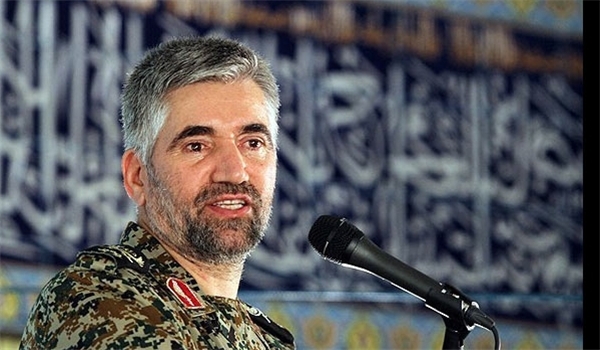 Shiite and Sunni Muslims should unite against the divisive plots of Takfiri groups, Lieutenant Commander of Basij (volunteer) Forces Brigadier General Ali Fazli said, adding that the Muslim world is mobilizing against the ISIL terrorist group.
"Today the Muslim world's Basij (volunteer forces) is being formed," Fazli said in the Northwestern province of Zanjan on Saturday.
He underlined the necessity for strengthening unity between the Shiite and Sunni Muslims, and said, "We should make efforts to this end through partnership between Shiites and Sunnis since the Takfiris are attempting to hit a blow at both groups and to sow discord between them."
Fazli condemned the ISIL terrorist groups' crimes against Muslims, and said wherever these groups are present, specially in Iraq and Syria, they fight against the Shiite and Sunni Muslims the same.
In relevant remarks in October, Supreme Leader of the Islamic Revolution Ayatollah Seyed Ali Khamenei stressed that strengthening unity among the Muslim states is the prioritized policy of the Islamic Republic of Iran.
"Islamic unity which is the basic slogan of the Islamic Republic means that the Islamic Ummah shouldn't practice hostility towards each other, but should support each other in (dealing with) important global issues," Ayatollah Khamenei said in a meeting with Iranian Hajj officials in Tehran.
He described unity and brotherhood among Muslims as one of the pillars of Islam, and emphasized that the Islamic Republic of Iran would never compromise this issue.
Ayatollah Khamenei also referred to the enemies' propaganda and lies about Shiism as another method used for separating Iran from the Muslim world, and said writing books is not enough to remove these ambiguities and the minds of people who have been influenced by such lies and propaganda should be changed by the help of different communication methods.