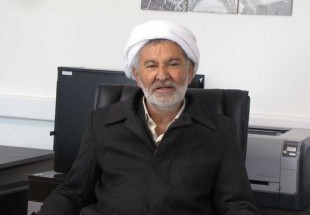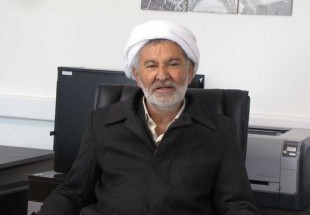 Mamusta Mostafa Mahmoudi, prayer leader of Piranshahr in Iran's West Azerbaijan Province, in an exclusive interview with Taqrib News Agency (TNA) hailed the inspiration by the late founder of Islamic Revolution, Imam Khomeini (RA) to name the last Friday in Ramadan as International al-Quds Day and providing the grounds for unity of Muslims across the globe.
He highlighted al-Quds Day as the occasion to defend the objectives of Palestinian nation and added," This is the best chance to show the solidarity and cooperation of Iranian nation against world arrogant powers for all-out defense of the oppressed Palestinian people."
Mamusta Mahmoudi referred to al-Quds Day as the reminder for oppression of the Palestinian nation and bullying of the Zionist regime against the people and said," Zionist regime has invaded the Palestinians during the past 70 years; hence, the message of this day is Muslims perseverance in holding demonstrations till the absolute annihilation of Zionist regime."
He said the participation of Muslims in al-Quds Day rallies boosts the power of Islamic awakening movement across the globe.
Prayer leader of Piranshahr slammed some Muslim rulers for their reconciliation with the world powers including the US and Zionist regime and noted," Some Islamic governments ignore the crimes committed by the Zionist regime and maintain their friendly ties with Israel in pursuit of their material interests; therefore, the issue of Palestine is not a priority for them and we, Muslims, should voice the disparity of Palestinian nation to the world and call for freedom of Al-Quds."
According to the cleric huge turnout of the people in al-Quds Day rallies and voicing abhorrence against Israel will terrify the Zionist regime."
Sunni cleric vowed that the people in Piranshahr will mark the day with their massive participation and send their message of solidarity to the world.