Iran
Muslims must boost consultation on terror fight: Iran's Larijani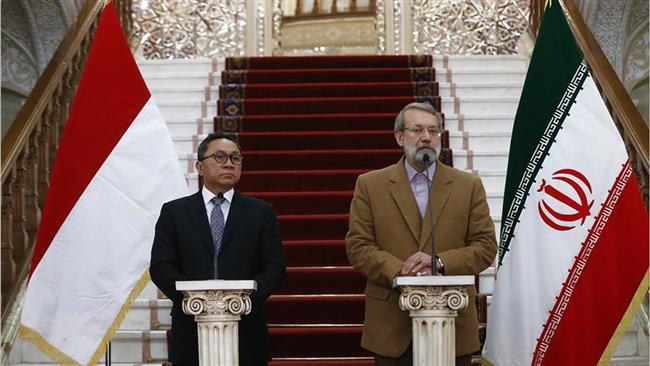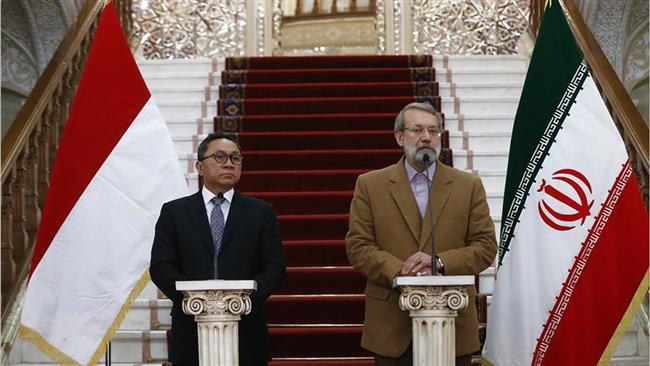 Iranian Parliament Speaker Ali Larijani says all Muslim countries must boost their consultation on ways to confront terrorism.
"Muslim countries must consult and stand against terrorist movements," Larijani said at a joint press conference with the chairman of the Indonesian People's Consultative Assembly (MPR), Zulkifli Hasan, in Tehran on Monday.
He added that Iran and Indonesia have very close stance on regional developments.
He emphasized that the ongoing crises in the region have led to the spread of insecurity in regional countries, saying that only the Israeli regime benefits from such a situation.
The top Iranian parliamentarian added that regional crises must be settled through political approaches.
Larijani further described Indonesia as a "very influential" country in the Muslim world which has always maintained close relations with Iran.
He said Jakarta has always pursued wise approaches to important issues.
Larijani noted that he had held "good" talks with Hasan and exchanged views on a variety of issues, particularly ways to boost Tehran-Jakarta trade cooperation.
The Indonesian MPR chairman, for his part, said Iran is also an influential country in the region.
He said close relations between Iran and Indonesia can help settle regional crises.
Hasan arrived in Tehran on Sunday for an official four-day visit at the invitation of the Iranian Parliament speaker. He plans to hold talks with senior Iranian officials.