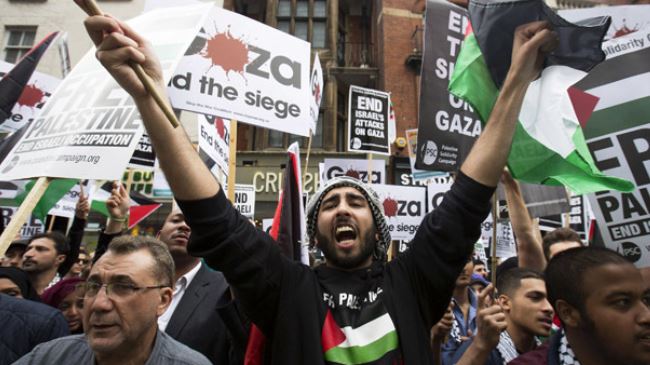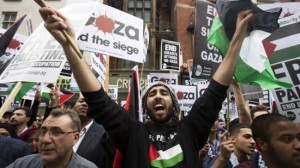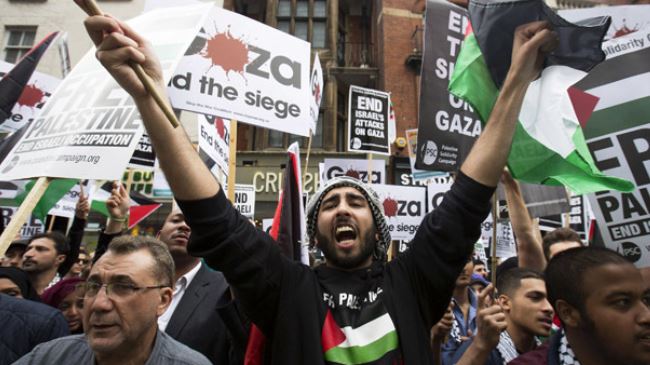 Iranian Majlis Speaker Ali Larijani has called on Muslim countries to stand united in the face of Israeli atrocities as the Tel Aviv regime intensifies fatal air raids on the blockaded Gaza Strip.
"The brutal assaults by the Zionist regime [of Israel] on the oppressed Palestinian nation require Muslims… to have more unity and convergence," Larijani told a parliament session on Tuesday.
The head of Iran's legislative branch also emphasized the importance of supporting the Palestinian cause in the current situation.
Larijani made the comments after Palestinian Ambassador to Tehran Salah Zawawi and Khaled al-Qaddoumi, the representative of resistance movement Hamas in Iran, briefed Iranian parliamentarians on the latest developments in the Gaza Strip.
Nearly 190 Palestinians have so far been killed and some 1,300 others injured since Israeli warplanes began a fresh wave of airstrikes on Gaza on July 8. The UN says nearly 80 percent of the casualties have been civilians.
Palestinian resistance fighters have also retaliated against the deadly Israeli attacks by firing a barrage of rockets deep into the Israeli-occupied Palestinian territories.
Despite international calls for an end to Israel's bombardment of Gaza, Israeli Prime Minister Benjamin Netanyahu said recently that the Tel Aviv was hitting Gaza "with growing force" and that there was no end in sight.