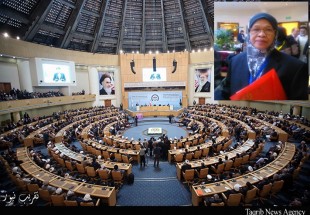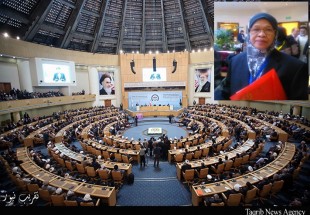 Committee member of Muslim Sisterhood, Masadah Sajadie in an exclusive interview with Taqrib News Agency (TNA) at the side line of the 30th International Islamic Unity Conference demanded all Muslims from all sects and denominations to focus on their commonalities.
Masadah Sajadie urged Muslims to refrain from any move leading to disunity in the World of Islam noting Muslims unresolved problems and setbacks only favor their enemies.
"Disputations and fighting in the World of Islam only helps enemies to reach what they want," pointed out the member of Muslims Sisterhood Committee.
"This is the duty of Muslims to see what is happening around them and stand together against the oppression and tyrannical regimes," highlighted the religious thinker.
Masadah Sajadie placed accentuation on the leading role of Women in preserving unity and solidarity in the World of Islam stressing, Women could inform their children and the society in which they lived in.
She beckoned to the positive achievements gained by the 30th International Islamic Unity conference stressing the event could provide religious thinkers a suitable ground to discuss their concerns and remove their misunderstandings.
Committee member of Muslims Sisterhood appreciated and thanked the World Forum for Proximity of the Islamic Schools of Thought and unity activists for taking effective steps in the realm of Unity, promoting solidarity among Muslim nations, and organizing the 30th International Islamic unity gloriously.
In her term, "the World Forum for Proximity of the Islamic Schools of Thought recognized very well the main priorities and concerns of Muslims nations."