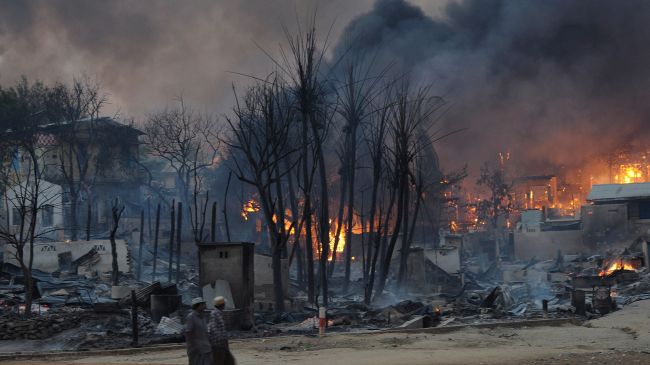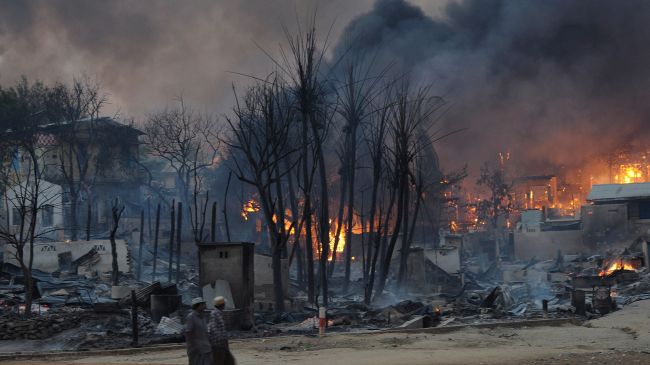 A United Nations official, Vijay Nambiar, has said that the houses of Rohingya Muslims in Myanmar have been targeted with "brutal efficiency" in recent attacks.
The statement came on Tuesday by Nambiar, a special advisor to the UN secretary general on Myanmar, who toured the country after the latest round of attacks by extremist Buddhists on March 20, in which over 30 Rohingya Muslims were killed in the city of Meiktila.
"It seemed to have been done, in a sense, in almost a kind of brutal efficiency," said Nambiar at the UN headquarters.
During the visit, the UN envoy met with President Thein Sein and visited the shelters in Meiktila, where nearly 9,000 Rohingya Muslims have resorted to for protection against the attackers.
"Most of the people I spoke to tended to suggest the attacks were perpetrated by people they did not really recognize, and they may have been outsiders. But clearly they were targeted," said Nambiar.
The Buddhist extremists frequently attack Rohingyas and set fire to their homes. This comes while the Myanmar government has been accused of failing to protect the Muslim minority.
Myanmar's Army forces allegedly provided the extremist Buddhists with containers of petrol for torching the houses of Muslim villagers, who are then forced to flee.

Rohingyas are said to be Muslim descendants of Persian, Turkish, Bengali, and Pathan origin, who migrated to Myanmar as early as the 8th century.
Amnesty International and Human Rights Watch have issued separate statements, calling on Myanmar to take action to protect the Rohingya Muslim population against extremist Buddhists.