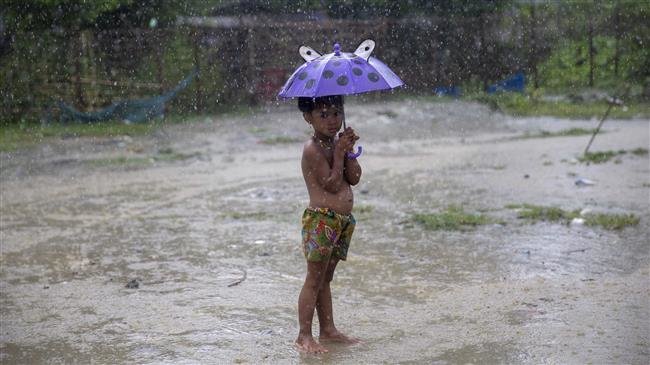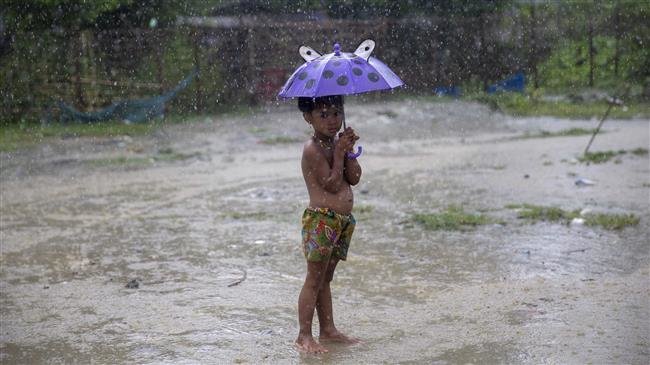 Myanmar's president has turned a blind eye to widespread atrocities perpetrated against the Rohingya Muslims, describing the current year as "auspicious" for Rakhine state, the epicenter of the Rohingya crisis.
In a statement on Saturday, Win Myint congratulated the "ethnic brothers and sisters" on the 44th anniversary of the Rakhine National Day and falsely claimed that "2018 has been an auspicious year."
He praised an agreement reached between Myanmar and Bangladesh to repatriate the Rohingya refugees and the arrangements made to receive "those displaced people who have gone over to the Bangladesh side."
"I wish to urge all Rakhine ethnic nationals and citizens to participate… (in the) transformation of Rakhine State into a beautiful and happy state," Myint said at the end of his statement.
The Myanmarese president was appointed to his position in March by the country's de facto leader Aung San Suu Kyi, who has faced international condemnation for her silent and mishandling of the Rohingya crisis.
The mayor of Paris has decided to strip Myanmar's Aung San Suu Kyi of freedom award over the Buddhist nation's massacre of Rohingya Muslims.
The Rohingya Muslims, who had previously been based in Myanmar's northwestern state of Rakhine, were subjected to a campaign of killings, rape, and arson attacks by the military, backed by the country's majority Buddhist extremists, mainly between late 2016 and August 2017 in what the UN has concluded was genocide.
The brutal campaign forced some 700,000 Rohingya to flee their homeland since August 2017 and seek refuge in neighboring Bangladesh.
Many of the displaced Rohingya are either living in squalid camps or just across the border in a plot of land known as the "no man's land."
The Rohingya Muslims, who have lived in Myanmar for generations, are denied citizenship and branded illegal emigrants from Bangladesh, which likewise denies them citizenship.
A group of 42 aid agencies have warned against repatriation of Rohingya Muslim refugees to Mayanmar.
Their former communities in Myanmar have been razed. Report say Buddhists have been shuttled and settled there in newly-built structures to repopulate the area.
In late October, Bangladesh and Myanmar agreed to begin to return hundreds of thousands of the Rohingya refugees who fled last year.
But the refugees are not willing to return, citing serious security concerns.