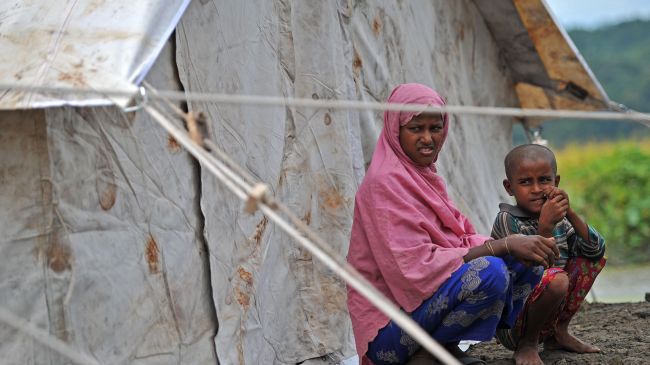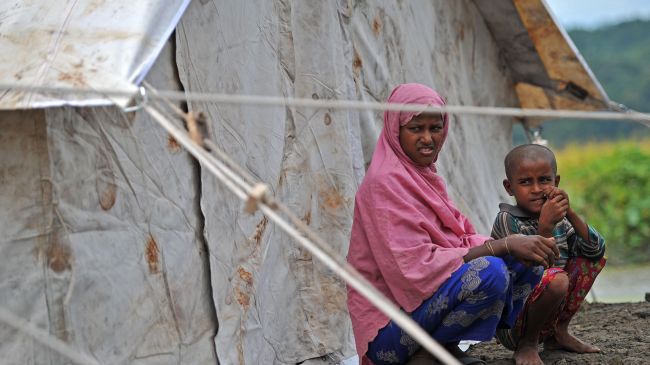 The Association of Southeast Asian Nations (ASEAN) says Myanmar has rejected the regional bloc's offer to hold negations over ending deadly violence against Rohingya Muslims in the Southeast Asian country.
On Tuesday, ASEAN Secretary General Surin Pitsuwan said that the Myanmar government has rejected his proposal to participate in tripartite talks with ASEAN and the United Nations.
He added that the proposed talks were aimed at preventing the ethnic and sectarian violence and the bloodshed in the western Rakhine state from having a broader regional impact.
"Myanmar believes it is their internal matter, but your internal matter could be ours the next day if you are not careful," Surin stated.
Reports say over 300 Muslims have been killed in recent attacks by Buddhist extremists in Myanmar, while authorities say over 80 people have lost their lives in fresh fighting this month.
On Tuesday, the UN High Commissioner for Refugees (UNHCR) said that there is a shortage of food, water and medical help at the already overcrowded camps in western Myanmar.
"It is clearly urgent that law and order be restored to prevent further violence, and that access is facilitated so that aid can be provided to those in need," said UNHCR spokesman Adrian Edwards.
According to the UNHCR, over 28,000 people have been forced to escape from their homes this month due to escalating sectarian violence in the country.
Thousands of mainly Rohingya Muslims in Rakhine state have sought shelter in the UN camps already struggling to cope with 75,000 people, who were displaced by earlier violence that sparked in June.
Myanmar refuses to recognize Rohingyas as citizens, saying that the only solution to the crisis is to send the one-million-strong community to other countries willing to accept them.
Rohingyas are said to be Muslim descendants of Persian, Turkish, Bengali, and Pathan origin, who migrated to Myanmar as early as the 8th century.