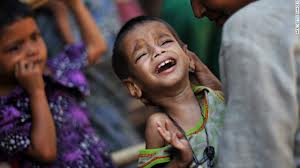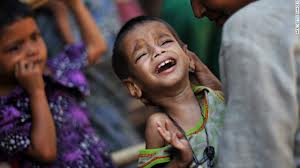 Press TV has conducted an interview with Myra Dahgaypaw, the Coordinator of the US Campaign for Burma from Washington, about Myanmar military's use of rape and gang rape on very young girls as it persecutes Muslims.
The following is an approximate transcript of the interview.
Press TV: A lot of people are saying that the problem with Myanmar is the army, the government and those responsible for what's happening against the minorities are not being held accountable, there is no one to hold them accountable.
What do you think the problem is and how can it be resolved?
Dahgaypaw: I absolutely totally agree with whomever is saying that. Burma's perpetrators haven't been held accountable – I totally agree with that.
Considering this, it is in fact a disease. The persecution has been going on. Rape has been used as a weapon of war since I was a child – my aunt herself was gang raped and that happened more than 30 years ago and rape is still going on.
Over the past two years we've seen that more than 100 women were raped and this is just the tip of the iceberg.
So, if there are no laws put in place that hold these rapists accountable then there is no other way that we can cure this disease.
Someone has to take this into serious consideration and these people have to be punished so that other soldiers that would continue raping women in Burma will not have the guts to rape because they are afraid of prosecution, they are afraid of the punishment.
Press TV: You are part of the US campaign for Burma, what have you been doing as a campaigner yourself to raise awareness about this issue?
And also when it comes to someone as important as Aung San Suu Kyi who is in Myanmar, the people are criticizing her for not standing up to this and ignoring the atrocities that are being committed.
Dahgaypaw: In terms of what we do, in our best ability we try to reach out to as many policy makers as we can; every NGO and organization that we have access to, to raise awareness about the rape issues and sexual violence against women in Burma.
This is one of the biggest issues that a lot of people especially the world leaders including the US government tend to forget about. It's a very important issue, it is very close to our hearts.
In terms of Aung San Suu Kyi, she has a lot to do, but at the same time she is a leader and she's a woman. So, honestly I'd like to see her speaking out a little more, even if not to the potential I want to see, but I want her to open up her mouth and speak up a little more about violence against women in Burma. This is her responsibility.