Myanmar
Myanmar swears in 1st civilian president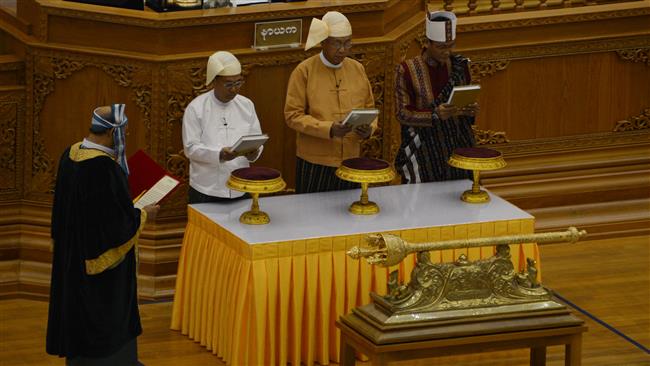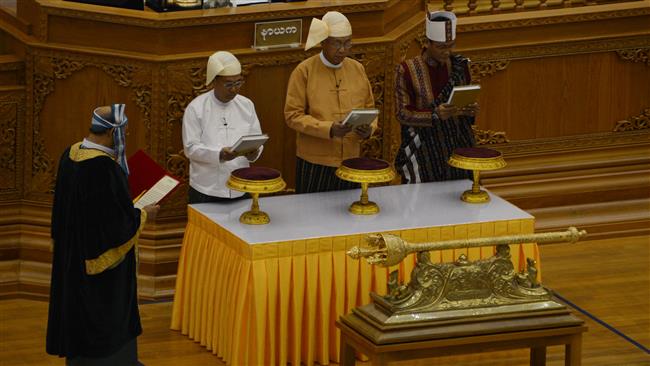 Htin Kyaw is officially sworn in as Myanmar's first democratically-elected civilian president, ending more than five decades of military rule in the country.
Htin Kyaw, of the opposition National League for Democracy (NLD), took the oath at the parliament in the capital, Naypyidaw, on Wednesday together with his two vice presidents.
"I, Htin Kyaw, will be loyal to the union and the people of the union," he said, reading from a written pledge, while repeating after the house speaker Mann Win Khaing Than. "I will respect this constitution and the laws of the nation."
The party, whose president is Myanmar's veteran politician Aung San Suu Kyi (seen below), won about 80 percent of the available parliamentary seats last November.