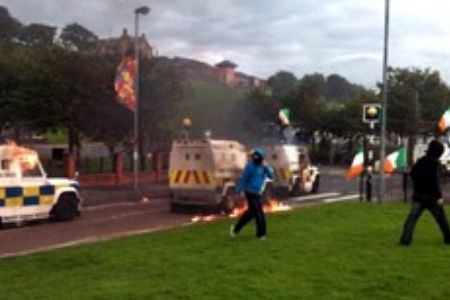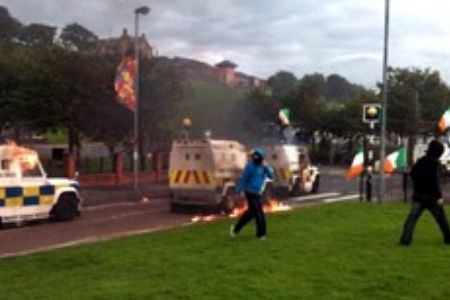 A Protestant parade in Northern Ireland sparked tensions in Londonderry leading to violent incidents during which cars were hijacked and torched while police were hit with petrol bombs.
The Police Service of Northern Ireland (PSNI) said they have charged three men in connection with the trouble in the Catholic-majority city.
"A pipe bomb-type device was thrown at officers in the area of Free Derry Corner some time before 7:00pm (1800 GMT)," a PSNI spokeswoman said.
"It exploded. However, there were no injuries or damage caused to property," she added.
The spokeswoman also said that Derry Memorial Hall and police Land Rovers were targeted by several petrol bombs.
She said "attempts are being made to hijack vehicles in these areas," while the unrest continues in the central streets of the city.
Trouble flared as up to 15,000 people marched as part of the annual Apprentice Boys parade to mark the incident around the 1689 siege of the then Protestant city by the Catholic James II.
The PSNI said they have charged a 24-year-old with riotous behavior, possession of a petrol bomb and assault with an 18-year-old and a 19 -year-old facing disorderly behavior charges.
The three should appear at Derry Magistrates Court on September 9 while a 32-year-old who was released pending a report could also face trial.