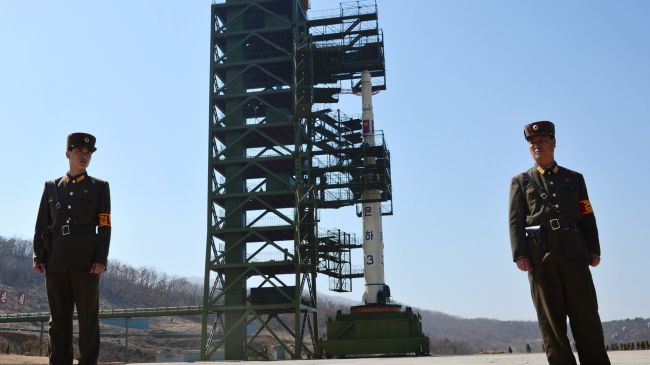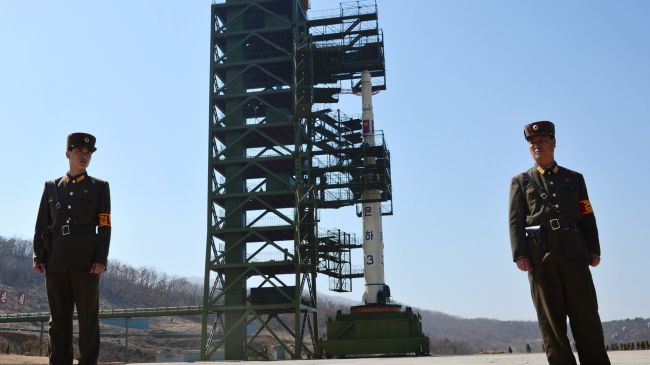 The North Korean Army says it has received final approval for a nuclear attack on the United States in response to Washington's threats and its planned deployment of an advanced ballistic missile system to the Pacific island of Guam.
The General Staff of the Korean People's Army (KPA) said in a statement issued Thursday that the threats by the US would be "smashed by… cutting-edge smaller, lighter and diversified nuclear strike means."
"The merciless operation of (our) revolutionary armed forces in this regard has been finally examined and ratified," said the statement published by the Korean Central News Agency (KCNA).
"The US had better ponder over the prevailing grave situation," it added.
"In view of this situation, the KPA General Staff in charge of all operations will take powerful practical military counteractions in succession," the statement said.
War of words escalated between Washington and Pyongyang after the participation of nuclear-capable US B-52s and B-2 stealth bombers in ongoing joint military drills with South Korea.
On March 11, Seoul and Washington launched their annual joint military maneuvers near the Korean Peninsula despite warnings from Pyongyang. The drills involved 10,000 South Korean soldiers and about 3,000 US troops.
Meanwhile, the Pentagon said on Wednesday that Washington would deploy the ballistic Terminal High Altitude Area Defense System (THAAD) to Guam in the coming weeks.
The US has also sent two Aegis anti-missile destroyers to the western Pacific to intercept any strike against its soil.
"They (the McCain and the Decatur) will be poised to respond to any missile threats to our allies or our territory," Pentagon spokesman George Little said on Tuesday.
Last week, North Korea said that its military should be prepared to attack "all US military bases in the Asia-Pacific region, including the US mainland, Hawaii, and Guam" as well as South Korea.
The announcement came days after South Korea and the US signed a new military pact in response to what they called even low-level provocations by Pyongyang.