Asia-Pacific
Korea
N Korea building 2 submarines capable of launching ballistic missiles: South
South Korea's spy agency has alleged that the rival North is building two new submarines capable of launching ballistic missiles.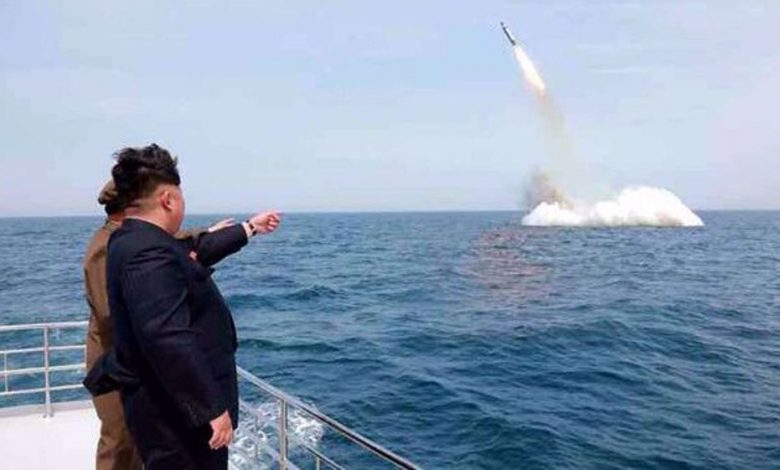 South Korea's Yonhap news agency on Tuesday cited the country's National Intelligence Service as making the allegation, without elaborating or producing any evidence about the claim.
There was no immediate reaction from Pyongyang.
The claim comes nearly three weeks after North Korea showcased its new long-range ballistic missiles during a military parade marking the 75th anniversary of the founding of its ruling Workers' Party.
"We will continue to build our national defense power and self-defensive war deterrence… in face of hostile forces," North Korean leader Kim Jong-un emphasized at the time, but vowed that the country's military power would not be used preemptively.
The remarks came amid assertions by officials in Seoul and Washington that the North might begin unveiling new strategic weapons.
Pyongyang also displayed the Hwasong-15, the longest-range missile it has ever tested and what is thought to be a new submarine-launched ballistic missile.
North Korea had suspended its nuclear and missile tests and demolished a nuclear test site in 2018 as signs of goodwill in the course of diplomacy then underway with the US.
Kim met US President Donald Trump three times, but diplomacy gradually halted owing to Washington's refusal to relieve any of its harsh sanctions on Pyongyang in exchange for the goodwill measures.