Korea
N Korea 'gained N-power due to US bans'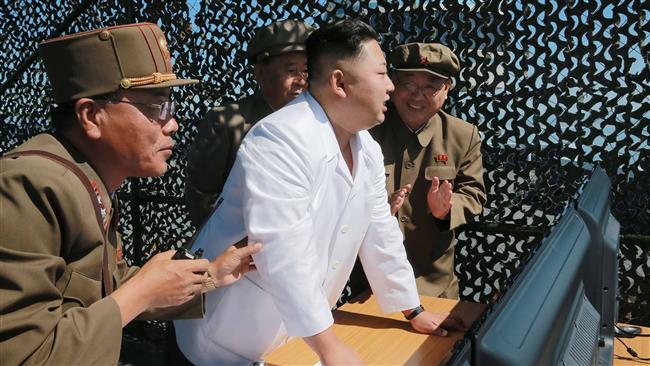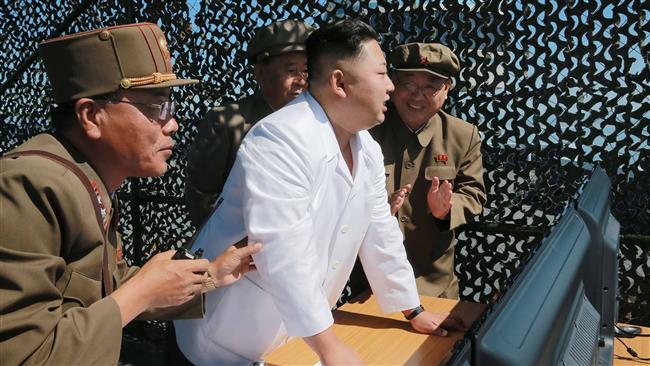 North Korean media say the US administration's hostile policies toward North Korea led Pyongyang toward becoming a "confident nuclear power."
North Korean state TV on Thursday condemned the US administration for imposing new sanctions against Pyongyang, saying such pressure "has resulted in us enhancing our nuclear weapons capability and becoming a confident nuclear power state equipped with the most powerful nuclear attack capabilities."
"The United States will face a shuddering reality when their spearhead targeting our people's lives, will instead take [US] lives in the near future," the TV said in threatening wording.
Washington has been pushing for more bans against North Korea since Pyongyang conducted its biggest nuclear test on September 9. South Korean officials say the North is physically ready to conduct its sixth nuclear test.
It late September, Washington sanctioned a Chinese firm, accusing it of acting on behalf of a North Korean bank that has been under sanctions for allegedly being involved in trade activities that finance the procurement of parts for Pyongyang's nuclear program.
The United Nations Security Council has also threatened to prepare a new round of sanctions against Pyongyang, which has already been under strict sanctions for six years.
The North, however, told the UN General Assembly last month that it will strengthen its nuclear capabilities despite the threat of new sanctions.
The US has also irked North Korea by conducting joint annual drills with South Korea. Washington, which has about 28,500 troops in South Korea, is also planning to deploy an advanced missile system in the South by the end of next year.
'Another disaster'
In a separate development, humanitarian agencies have said North Korea is also facing a "second disaster" in flood-hit areas as a "long and bitter" winter approaches.
Save the Children and UNICEF warned Friday that flood-hit areas in North Hamgyong Province would begin to see sub-zero temperatures from the end of October.
Almost 130 people lost their lives in flooding in North Hamgyong in August and September. More than 70,000 people have also lost their homes.
"Thousands of children are suffering and the impending winter will trigger a second disaster if we do not increase assistance for children and families," said Oyunsaihan Dendevnorov, UNICEF's country chief in North Korea.
Paolo Fattori, a director with Save the Children, also said, "The situation right now is urgent and on an enormous scale not seen here in decades. That's why we need the international community to step up."
Aid agencies have warned that raising money for humanitarian assistance to North Korea has become difficult because of the increasing global condemnation of Pyongyang's recent nuclear tests.