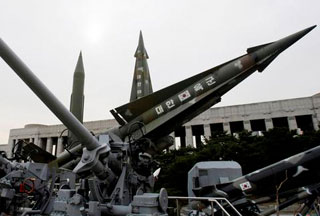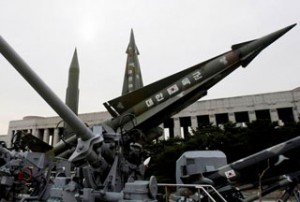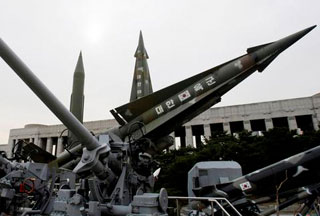 North Korea has expressed its preparedness for both dialogue and war with Washington, but vows to enlarge its nuclear arsenal to counter what it describes as US "military threats and provocations."
"The Democratic People's Republic of Korea (DPRK) is fully ready for dialogue and war. It will continue bolstering up its nuclear deterrent as long as the US military threats and provocations go on," North's official Korean Central News Agency quoted an unidentified foreign ministry spokesman as saying on Tuesday.
The statement from North Korea's foreign ministry was the latest in a series of criticism against an annual joint exercise that South Korea and the United States launched Monday.
The ten-day Key Resolve/Foal Eagle drill involves 18,000 US troops and 20,000 South Korean troops. Pyongyang says the war game is a preparation for a nuclear war.
The nuclear-armed state claims the drill amounts to a rehearsal for a preemptive nuclear attack on the country. Pyongyang has said its military is ready to "blow up" any aggressors and has vowed to suspend all military dialogue with Washington and Seoul during the period.
This year's joint military drill — the largest between South Korea and the United States — comes amid pressures to return Pyongyang back to six-party talks.
The disarmament-for-aid nuclear talks are aimed at ending North Korea's nuclear program through a negotiating process involving China, the United States, North and South Korea, Japan, and Russia.