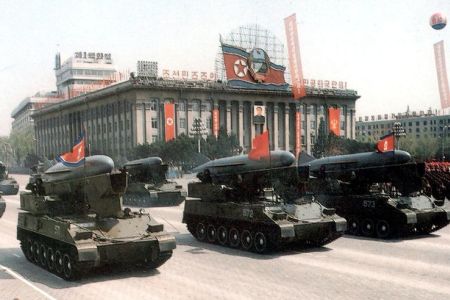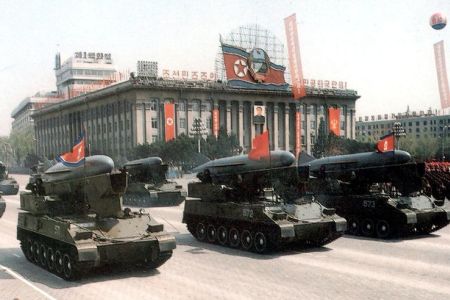 North Korea has threatened to wage a 'sacred war' with the South using its nuclear deterrent, warning that military exercise conducted in the Yellow Sea are a preparation for war.
"The South Korean puppet forces perpetrated such grave military provocation as renewing their shelling against the DPRK [North Korea] during their recent exercises for a war of aggression in the West Sea [Yellow Sea] of Korea," Pyongyang's Korean Central News Agency quoted North Korea's Armed Forces Minister Kim Yong-chun as saying on Thursday.
The remarks came after Seoul held the war game early Thursday in the Pocheon region, between the South Korean capital Seoul and the heavily armed de-Militarized zone separating the two Koreas.
"This indicates that the enemy's scenario for aggression aimed at the start of another Korean War, has reached the phase of its implementation," Kim added.
"The revolutionary armed forces of the DPRK are getting fully prepared to launch a sacred war of justice of Korean style based on the nuclear deterrent at anytime necessary to cope with the enemies' actions deliberately pushing the situation to the brink of a war."
North Korea also issued a statement on Thursday calling the drills "provocative" and "offensive."
This is while South Korean President Lee Myung-bak toured a border outpost and vowed a powerful response if provoked again by North Korea, suggesting that was the path toward peace, a Press TV correspondent reported.
While Pyongyang, which claims ownership of nearby waters, considers the military exercises as an infringement of its territory, Seoul says the drills are defensive.
In recent months, the United States and South Korea have conducted several massive joint sea and air drills in waters east of the Korean Peninsula.
Tensions climbed in the Korean Peninsula after North Korea shelled South Korean Yeonpyeong Island on November 23, killing four people. The North, however, insists that its shelling was in response to a live-fire drill by the South.