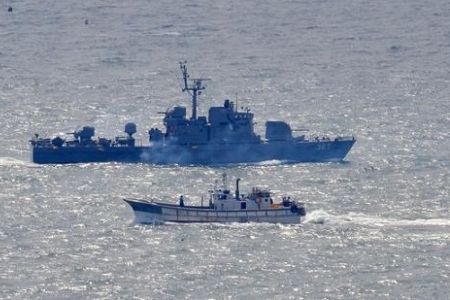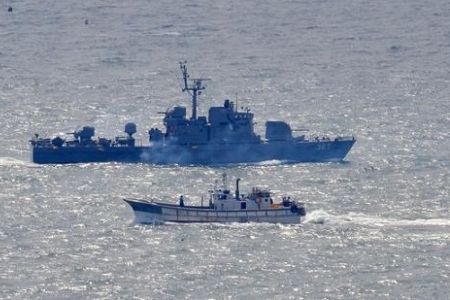 A South Korean fishing vessel with seven crew members on board has been seized by North Korean in the Sea of Japan amid growing tensions between the two neighbors.
According to a statement released by South Korean Coast Guard on Sunday, the vessel was carrying four South Korean crewmen and three Chinese sailors near the North's exclusive economic zone off the east coast of the Korean peninsula.
All crew members have been taken into custody on suspicion of illegal fishing, North Korean media reported.
Meanwhile, Seoul called for the safe return of its vessel and a swift resolution to the problem under the international rules and regulations.
"We urge North Korean authorities to handle this case in accordance with international norms and practices and return the ship and the crew at the earliest possible date," the South Korean coastguard said in a statement.
The latest incident comes as Seoul has staged its naval drill in the Yellow Sea on the other side of the peninsula, unleashing a wave of string reactions from Pyongyang officials who vowed to mount a "physical counterattack" in response to the drill.
A war of words has further heightened in the Korean peninsula over the sinking of a South Korean war ship back in March.
Seoul has blamed a North Korean torpedo for the shipwreck, which left 46 sailors dead.
North Korea has categorically denied any involvement in the sinking of the vessel, saying the subsequent military drills are "political provocations" aimed at keeping the current status of the disputed sea border between the two countries.