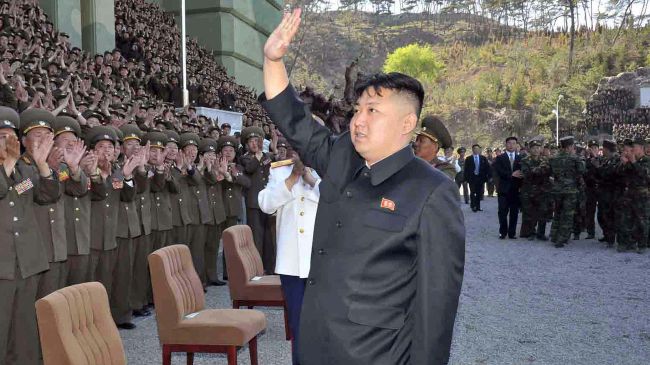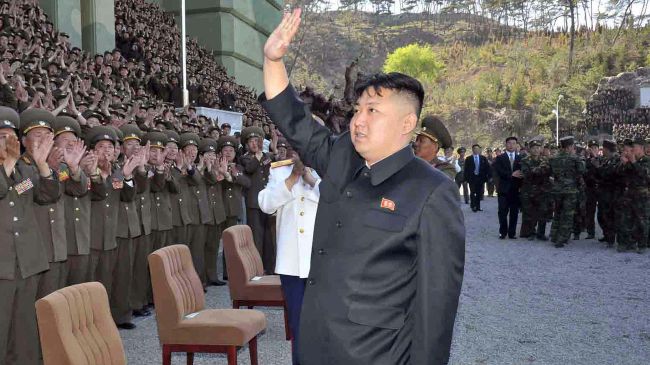 North Korea has threatened to "wipe out" an island in the South as tension on the Korean Peninsula has risen to its highest level for years.
In a visit Monday to border artillery units, North Korean leader Kim Jong-Un briefed artillery officers on turning Baengnyeong Island into "a sea of flames," Korean Central News Agency (KCNA) reported on Tuesday.
"Once an order is issued, you should break the waists of the crazy enemies, totally cut their windpipes and thus clearly show them what a real war is like," Kim said.
Following the North Korean leader's threats, the South put all village councils in the island on high alert.
"It's not like there's a mass exodus of panicked islanders to the mainland. But to be honest with you, we're a bit scared," said Kim Young-Gu, an administrative official on Baengnyeong.
Kim went on to say that artillery units, stationed near disputed waters, should fire warning shells on enemy warships sailing close to the maritime border recognized by Pyongyang and then destroy them in case they cross it.
The comments came on the same day that South Korea and the US launched a week-long military drill that has prompted Pyongyang to abandon the 60-year-old Korean War armistice, along with non-aggression pacts signed with the South.
North Korea condemned the maneuvers as a launch pad for a 'nuclear war,' saying it is scrapping the 1953 Armistice Agreement that ended the Korean War.
North Korea also had cut off the Red Cross hotline, which was installed in 1971, on five occasions in the past, most recently in 2010.
Last week, North Korea's leader told his country's armed forces to prepare for an 'all-out war.'
On March 7, Pyongyang threatened to launch "preemptive" nuclear strikes on the United States to defend itself in the event that Washington ignited a nuclear war.