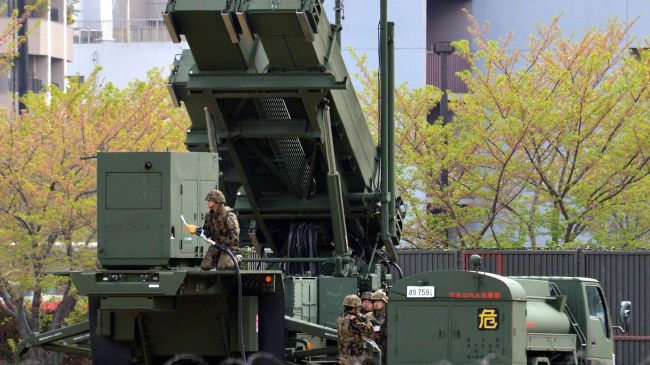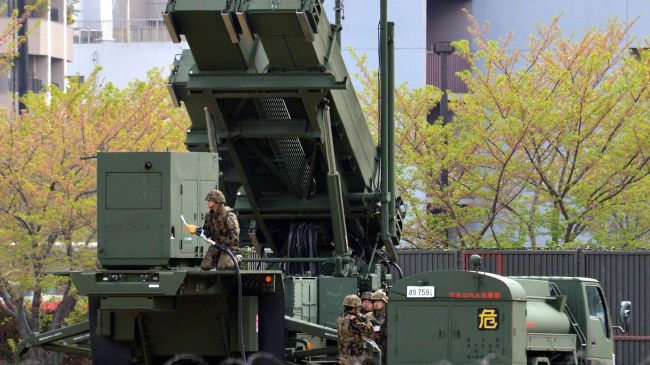 North Korea has vowed to launch a strike on Japan if Tokyo persists in what it called hostilities against Pyongyang and intercept any of its test missiles.
A Patriot Advanced Capability-3 missile launcher is refueled from a tank truck at the Japanese Defense Ministry in Tokyo.
Pyongyang issued a warning to Tokyo to stop its "hostile posture" against North Korea or else Tokyo would be the main target in case of a war in the region, the Japanese Daily Press reported on Friday.
If Japan also tries to intercept North Korean test missiles, the country will likewise carry out a nuclear strike on Tokyo, it said.
The warning came in response to Japan's announcement that the Patriot missile interceptor batteries, originally set to be stationed on March 2015, will be deployed permanently later this month on the island of Okinawa.
Japan had earlier announced the deployment of several Patriot Advance Capability-3 missile systems in strategic places, including key military units in Tokyo, to intercept any North Korean missiles fired on the Japanese territory.
Meanwhile, South Korea downplayed its northern neighbor's nuclear capability, saying it doubts the North has the ability to launch a nuclear-armed ballistic missile.
The remark is in contrast with a recent report by the Pentagon's Defense Intelligence Agency that North Korea has nuclear weapons capable of delivery by ballistic missiles.
The new rise in tensions comes as the US Secretary of State John Kerry is visiting the region. Kerry has already warned North Korea against a possible nuclear missile launch.