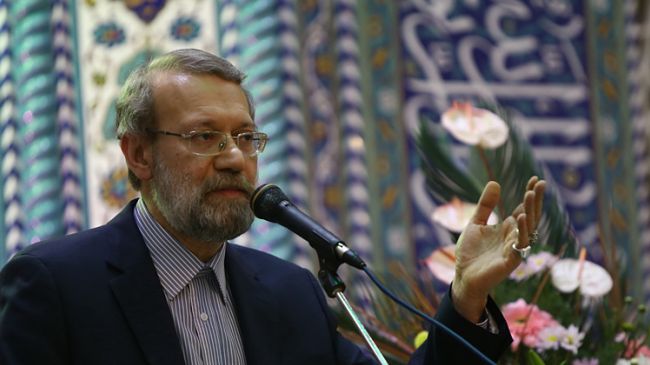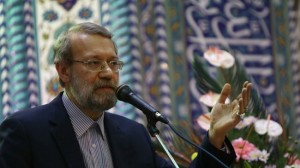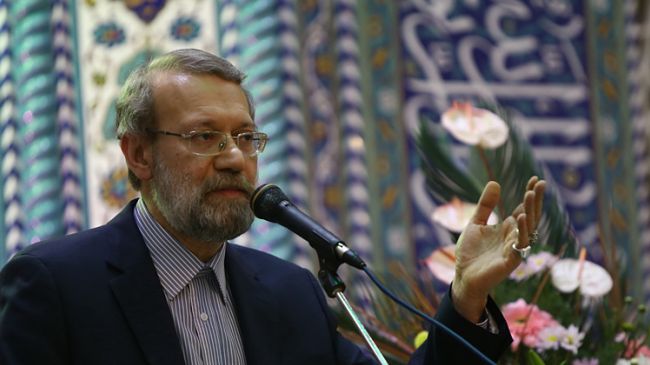 Iran's Majlis Speaker Ali Larijani says the negotiations between Iran and six major world powers on Tehran's nuclear energy program should be based on internationally accepted regulations.
"Certainly, one cannot create new regulations for Iran in the nuclear negotiations and [its] nuclear issue," said Larijani in the holy city of Qom on Wednesday.
He further praised the Iranian Foreign Ministry's negotiating team at the Geneva talks, saying they have taken the right course "and are following a good framework."
Reiterating that Iran is not seeking nuclear arms, Larijani referred to a decree issued by Leader of the Islamic Revolution Ayatollah Seyyed Ali Khamenei, which forbids the production, possession and use of nuclear weapons.
Larijani added, "We have announced time and again in the past few years that we do not seek nuclear weapons."
Iran and the six world powers held two days of negotiations over Tehran's nuclear energy program behind closed doors in Geneva, Switzerland, on October 15-16. The two sides agreed to meet again in Geneva on November 7-8 after an expert-level meeting.
Iran's Foreign Minister Mohammad Javad Zarif described the talks as "extensive" and "fruitful."
EU foreign policy chief Catherine Ashton also praised the nuclear talks as the "most detailed" and most "substantive" ever held between the two sides.