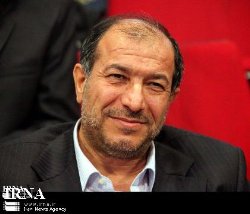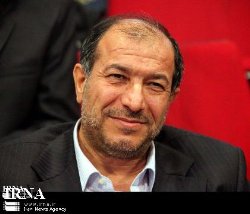 Interior Minister Mostafa Mohammad Najjar on Wednesday stressed the need to develop cooperation between Iran and Afghanistan.
In a meeting with the Speaker of Afghan Parliament Abdul Raouf Ebrahimi, he congratulated him on the inauguration of the second Afghan parliament and said that given the level of the two countries' ties, parliamentary relation should also broadened.
"Iran's Majlis is a revolutionary and popular entity and is ready to transfer its experience to the Afghan chamber," he said.
Referring to the regional developments, he also said that the Islamic uprisings against the arrogant powers are valuable moves indicating the vigilance of the regional nations.
Ebrahimi, for his part, said that Afghanistan is an Islamic country with a struggling nation.
"We will never want Afghanistan to be a venue for threatening the neighboring countries with cultural and religious commonalities with it," he contended.
The official also said that the Afghans are seeking security and believe that the aliens will never bring security for them.
Afghans are thankful to Iran for hosting the refugees, he noted.