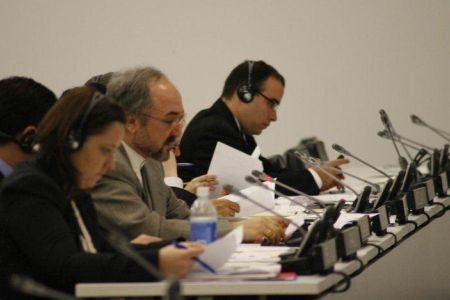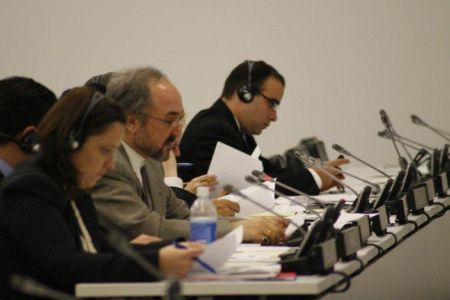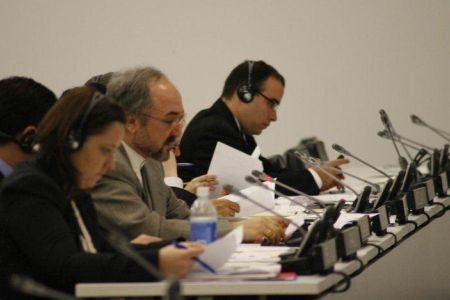 The Non-Aligned Movement (NAM), in the annual meeting of the United Nations Legal Committee in New York, has strongly condemned state terrorism.
Iran's permanent envoy to the UN, who was representing NAM member states in the committee, underlined NAM stance against terrorism — including state terrorism, calling it a violation of international laws and human rights, IRNA reported on Tuesday.
Mohammad Khazaei also stressed the necessity of making distinction between terrorist acts and legitimate fights of nations which are under foreign occupation.
Representing 118 member countries of NAM, Khazaei decried attempts to relate terrorism with religions, nationalities, and ethnicities, saying, "Legitimate campaigns by nations under colonial dominance or foreign occupation should not be misconstrued as terrorism since they have the right to decide their own fate."
He also called for effective measures to fight terrorism and asked governments to confront terrorist entities according to international laws and restrain from funding any such groups.
The UN Legal Committee, which is currently discussing "fight against terrorism", kicked off on Monday and will last for seven more weeks.
Since last year, Iran has been working as the coordinator of NAM legal affairs.
The UN General Assembly issued a resolution in 2008 calling on member states and appropriate international, regional and sub-regional organizations to step up their efforts to implement the strategy in an integrated manner.
The strategy was adopted unanimously by the General Assembly in September 2006 and remains the strategic framework on joint efforts by the international community to counter terrorism.