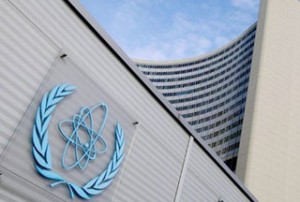 For the fist time in its almost fifty-year-old history, the Non-Aligned Movement (NAM) has criticized the director general of the UN nuclear watchdog for making 'a subjective assessment' of Iran's enrichment plans.
Yukiya Amano, the new director general of the International Atomic Energy Agency (IAEA), has recently issued a two-edged report, which leveled an unprecedented barrage of criticism and accusations against Iran over its alleged "non-cooperation with the agency."
In a detailed statement obtained by Press TV on Sunday, NAM member-states demanded that Amano explain why he resorted to discriminatory language against Iran when the non-diversion of declared nuclear material in the country had been clearly verified.
"NAM notes with concern, the plausible implications of the departure of standard verification language in the summary of the report of the Director General, when stating that 'Iran had not provided the necessary cooperation to permit the Agency to confirm that all nuclear material in Iran is in peaceful activities', and would to seek clarification from the Agency for this," said the statement, which is slated to be read in a meeting between NAM member states on Monday.
The 118-member organization explained that the UN report, which is Amano's first since his July appointment as the head of the IAEA, has blatantly ignored Iran's cooperative efforts to address concern and resolve ambiguities over its nuclear work.
"NAM takes note that the latest report of the Director General includes many references to events that transpired prior to the previous report contained in document GOV/2009/74 dated 16 November 2009, and contrary to the expectation of NAM, does not mention the responses provided by Iran to the Agency on several issues," the statement added.
NAM member-states went on to suggest that Amano's report was heavily influenced by "undue political pressure" by a number of countries defying the UN nuclear agency's role as the sole competent authority to judge member-states on their safeguard obligations.
This is the first time the NAM movement focuses sharp criticism on the director of a UN agency over a published report.
In a veiled reference to Israel's reported possession of an atomic arsenal, NAM urged the establishment of a nuclear-weapons-free-zone (NWFZ) in the Middle East as a positive step towards attaining the objective of global nuclear disarmament.
NAM also warned against an attack on Iran's nuclear infrastructure, in a reference to Israeli threats over the past few months.
The movement said any act of aggression against Iran's enrichment sites, be it operational or under construction, would pose a serious danger to human beings and would therefore constitute a grave violation of international law.
In light of this, NAM called for a comprehensive and multilaterally-negotiated measure prohibiting attacks, or threats of attacks on enrichment facilities devoted to the peaceful use of nuclear energy.