Iran
NAM raps US over violation of human rights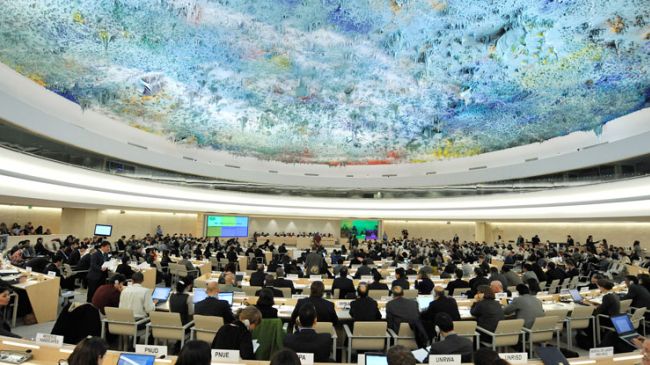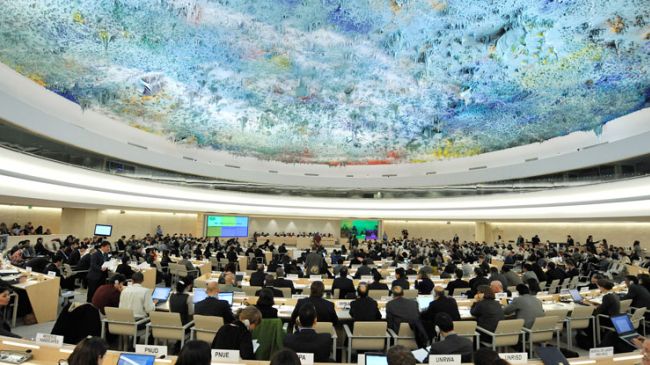 Iran deputy permanent representative to the United Nations Geneva Office has expressed concern over numerous violations of human rights by the United States.
Addressing the 23rd meeting of the UN Human Rights Council in Geneva, Abbas Baqerpour expressed deep concern over serious violations of human rights and the international law in the so-called US anti-terrorism operations, particularly rights violation at Guantanamo prison and Washington's use of unmanned aerial vehicles (UAV) and killer robots.
Baqerpour was speaking in his capacity as representative of the Non-Aligned Movement (NAM) whose rotating presidency is currently held by Iran.
About 130 prisoners have been on hunger strike at the Guantanamo Bay prison for over three months in protest against their long imprisonment without charge or trial as well as the horrible conditions at the jail.
Upon taking office, US President Barack Obama promised to close down the Guantanamo prison by 2010. He has so far failed to deliver on the promise.
Baqerpour also expressed concern over the ramifications of the global economic downturn, warning that the situation will hamper efforts to achieve development and will exacerbate poverty and unemployment.
He called on the UN member states to participate in comprehensive dialogues aimed at achieving a new universal financial solution.
Baqerpour warned that the deteriorating economic crisis in some European countries and the subsequent budget cuts have given rise to extremism and xenophobia among the high-ranking officials in those countries.
Elsewhere in his remarks, Baqerpour condemned all forms of violence and human rights abuse in Syria and called for an end to the clashes through comprehensive and meaningful dialogue among all the involved parties.
Syria has been gripped by unrest for over two years, and many people, including large numbers of Syrian soldiers and security personnel, have been killed in the foreign-sponsored militancy.
The Iranian envoy also slammed Israel's settlement expansion in the Palestinian occupied territories and massive imprisonment of Palestinians, and called for investigation into reports of persecution of Palestinian inmates in Israeli prisons.