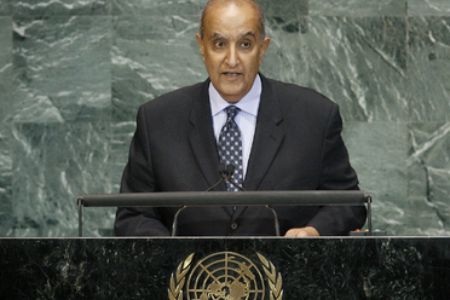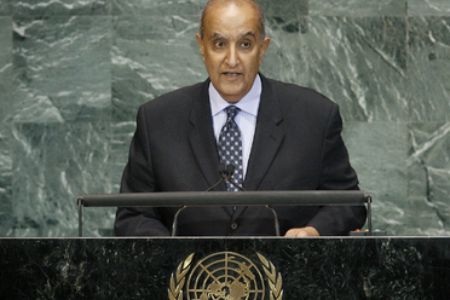 The representative of the Non-Aligned Movement (NAM) at the UN condemns the drafting of a resolution against Iran under the pretext of human rights abuse.
Egyptian Ambassador Maged Abdelaziz said the UN Human Rights Council should focus on "human rights" issues and should refrain from undermining the legitimacy of the council by using it as a tool against certain nations.
The NAM representative condemned the single-sided actions carried out via the United Nations warning that the actions were in violation of the UN charter.
He made the comments in New York at the General Assembly meeting on human rights on Wednesday where he met with Secretary General of Iran's High Council for Human Rights Mohammad Javad Larijani.
The 65th UN General Assembly meeting on human rights runs from October 26-November 20.
Iran says the West is using human rights as a political tool in an attempt to apply pressure on the Islamic Republic.
In May, Mohammad Javad Larijani said although Iran has gotten beyond Western-led nuclear challenges, it still faces provocations by the West under the pretext of human rights.