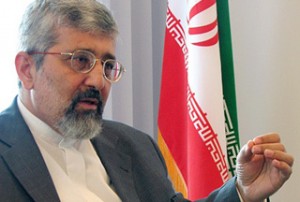 The Non-Aligned Movement (NAM) has once more voiced its support for Iran's nuclear program, Iran's Ambassador to the International Atomic Energy Agency (IAEA) says.
"The ambassadors of the NAM member-states have unanimously signed a statement to voice their support for Iran's peaceful nuclear program," IRNA quoted Ali-Asghar Soltaniyeh as saying on Wednesday.
"Egypt's ambassador will read out the statement at the seasonal meeting of the IAEA Board of Governors that will open in Vienna on Thursday and will run for two days," he added.
The NAM member-states have repeatedly supported Iran's nuclear drive.
NAM, which has 118 member states, is an international organization of states considering themselves not formally aligned with or against any major power bloc.