Iran
NAM striving to resolve global challenges: Foreign Minister Zarif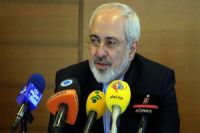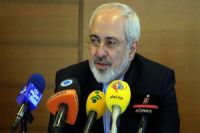 Foreign Minister Mohammad Javad Zarif in an address to the 17th NAM foreign ministerial conference in the Algerian capital city of Algiers on Wednesday mentioned that the Non-Aligned Movement (NAM) is trying to resolve the challenges facing the world by fostering unity among its member states.
According to Press TV, he said: "We are certain that given the ongoing developments, the movement will try to overcome the challenges ahead through unity among members." He further noted that the mass presence of foreign ministers from the NAM member states in the Algiers meeting highlights Algeria's prominent position in the movement under the existing international climate.
Following his speech, Zarif officially handed the presidency of the 17th NAM foreign ministerial meeting to his Algerian counterpart, Ramtane Lamamra.
The 17th NAM foreign ministerial conference kicked off in Algiers on Monday under the theme of "Enhanced Solidarity for Peace and Prosperity."