Iran
NAM supports Iran's nuclear energy program: IAEA envoy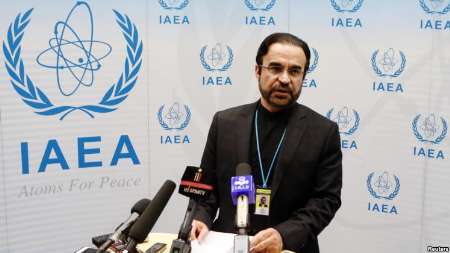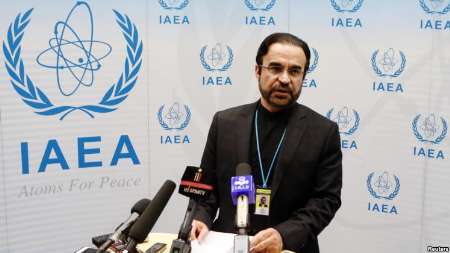 Non-Aligned Movement (NAM) in a statement read by Iran's ambassador to the International Atomic Energy Agency (IAEA) has declared its support for Iran's peaceful nuclear program.
The statement, which was read out by Reza Najafi in Vienna on Thursday, welcomed the April 2 Lausanne statement for resolution of Iran's nuclear issue.
All countries have the right for peaceful use of nuclear energy, it stressed.
Iranian envoy to IAEA referred to the alleged reports on military aspect of Iran's nuclear program and called these reports as fake reports fabricated by US intelligence agencies.
He also pointed to the IAEA alleged reports about Iran's activities in Marivan, adding that Iran declared that the UN nuclear watchdog's inspectors can have access to anywhere in the area but IAEA gave no response.
Iran and P5+1 can reach agreement before the deadline if all sides of talks be bound to their obligations and show political will, Najafi added.
His comments were made on the second day of a new round of nuclear talks between Tehran and world powers to finalize the text of a long-awaited deal on Iran's nuclear energy program, as a meeting was held between Iranian negotiators and those of the EU and the US in Austria's capital of Vienna on Thursday.
Iranian negotiating team and P5+1 negotiators held two rounds of talks in Vienna on Wednesday. Deputy foreign ministers of Iran and the six world powers are also to hold talks on Friday.
On the first day of this round, expected to run until Friday, the Iranian deputy foreign ministers held a meeting with the Schmid in a bid to resume drafting the text of a final deal on Tehran's peaceful nuclear program ahead of a self-imposed deadline of June 30.
Iran and the G5+1 (also known as the P5+1 or E3+3) are in talks to hammer out a lasting accord that would end more than a decade of impasse over Tehran's peaceful nuclear program.
On April 2, the two sides reached a framework nuclear agreement in Lausanne, Switzerland, with both sides committed to push for a final deal until the end of June.