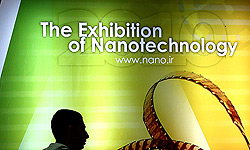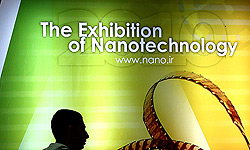 The 10th Nano Week Exhibition was held in Iran's Western city of Hamedan as part of broader efforts to promote nanoscience and nanotechnology in the country.
According to a report by Iran Nanotechnology Initiative Council (INIC), more than 3,000 students visited the exhibition.
Nano Week Exhibitions are educational-promotional activities that have been held by Nano Club since 2009 in various provinces of the country.
Among the educational programs during the organization of the exhibition for the students of this province, mention can be made of the organization of Introducing the Principles of Nanoscience and Nanotechnology Seminar, exhibition of nanotechnology products in various industries such as textile, agriculture, home appliances, hygiene, nanotechnology cinema, and organization of Students' Ideas Competition.
Nano Journalists Club was another section of the exhibition. 22 people, interested in cooperating with the production of news about nanotechnology events in Iran and in the world, registered in this section. The news produced by these people will be firstly published on Nano Club's website.
Eight seminars had been held for more than 2,500 students in various cities of Hamedan Province before the organization of the Tenth Nano Week Exhibition in a bid to provide better information and to make students familiar with the concepts of nanotechnology.