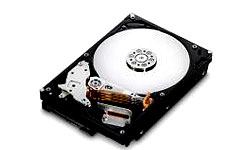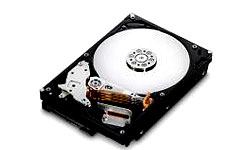 Researchers at Tehran University, Iran, have recently put forward a novel mechanism for designing hard disks and other data storage hardwares of appropriate magnetic properties.
"Thin magnetic films can be utilized in data storing, absorbing microwaves, and nanometric sensors. Among them, barium hexaferrite (BaFe12O19) thin magnetic films provide an excellent medium for storing/recording data thanks to their higher data storage densities," Saman Salemizadeh, one of the researchers explained to INIC.
Together with his coworkers, Salemizadeh has successfully managed to prepare nanostructured barium hexaferrite magnetic thin films by a sol-gel process. Due to their especial magnetic characteristics, the prepared thin films can be deposited upon Si(110) and Al2O3/Si(110) sublayers flawlessly.
In this research, several influencing parameters such as pH value and Fe/Ba molar ratio of the sol, plus thin layer calcinations temperature, solvent type, basic agent of the sol were studied carefully. Also, an intermediate layer of Al2O3 is applied, perpendicularly to the surface, to improve desirable magnetic properties.
The prepared nanostructured single-phased thin layer which is about 152 nanometers long and has a particle size of 20 nanometers, exhibits better magnetic properties compared to its previous counterparts. This superiority is attributed to the nanostructure of these thin films.
The research results are likely to be put into practice and used in the advancement of magnetic hard disks.