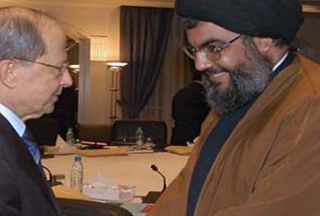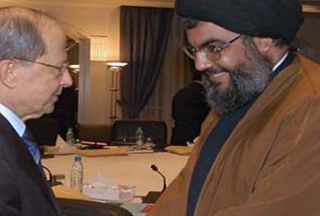 Leaders of Lebanon's Hezbollah resistance movement and the Free Patriotic Movement have agreed to continue cooperation to serve the country's national interests.
The Free Patriotic Movement chief, Michel Aoun, met with Hezbollah Secretary General Sayyed Hassan Nasrallah on Wednesday to discuss the latest political developments in the region along with increasing cooperation between the two parties.
According to the National news agency, Nasrallah and Aoun stressed "continued understanding and full coordination between the two sides to face all possibilities and serve the national interests."
The two leaders also held discussions on the Special Tribunal for the assassination of former Lebanese Premier Rafiq Hariri.
The Christian lawmaker and the secretary general first signed an agreement in February 2006.