Sayyed Nasrallah : Hezbollah ready to respond to Israel strikes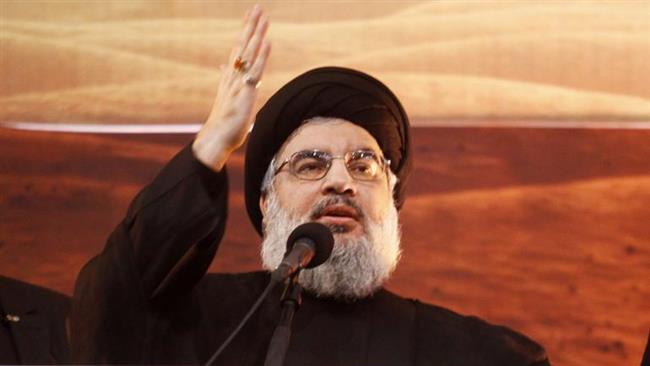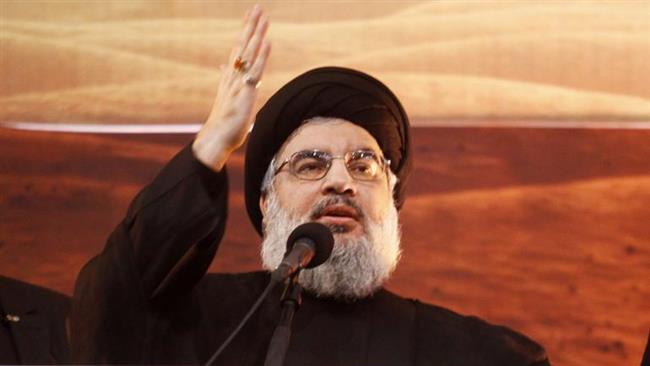 Hezbollah's Secretary General Seyyed Hassan Nasrallah says the Lebanese resistance movement is prepared to respond to Israel's repeated strikes on targets in Syria.
Nasrallah told Beirut-based al-Mayadeen news channel that Hezbollah is well-armed and its missiles can hit any Israeli target.
He noted that the Israeli strikes target not only territories in Syria but also the axis of resistance in the entire region.
"The repeated bombings that struck several targets in Syria are a major violation, and we consider that any strike against Syria is a strike against the whole of the resistance axis, not just against Syria," Nasrallah said, adding, "The axis is capable of responding. This can happen any time."
Since the conflict began in Syria nearly four years ago, the Israeli military has targeted several positions in the country.
The most recent such strike hit arms warehouses near the Syrian capital, Damascus, in December.
The Lebanese resistance movement has time and again stressed its support for the Syrian government against foreign-backed extremism.
Hezbollah 'stronger than ever'
Nasrallah also stated that Hezbollah is prepared to launch a potential war against the Israeli regime at any time.
Hezbollah fighters "must be prepared," he said, adding that "when the resistance (Hezbollah) leadership… asks you (fighters)… to enter into Galilee (in northern Israel), that means the resistance must be ready to enter into Galilee and to go even beyond the Galilee."
Asked about Hezbollah's arsenal, Nasrallah said the group had "all (the weapons) you can imagine…and in great quantities."
"We are now stronger than we ever were as a resistance movement," he added.
The Tel Aviv regime launched two wars on Lebanon in 2000 and 2006. About 1,200 Lebanese, most of them civilians, were killed in the 33-Day War of 2006.
On both occasions, however, Hezbollah fighters defeated the Israeli forces and Tel Aviv was forced to retreat without achieving any of its objectives.