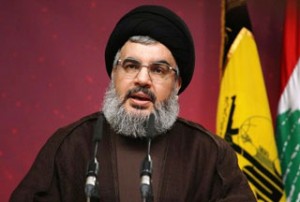 Hezbollah Secretary General Seyyed Hassan Nasrallah has praised the founder of the Islamic Revolution Ayatollah Rouhollah Khomeini, for steering Muslim nations to the right path.
"Imam Khomeini planted in our hearts the culture of standing up to tyrants and oppressors. He reinvigorated the culture of a dignified life, a life wherein man rejects humiliation," Nasrallah said in Beirut on Thursday.
"We always had to imitate others, follow the track that others had used, and we always had to learn lessons from the experiences of others…then Imam Khomeini appeared," Nasrallah added.
The Hezbollah secretary-general said Imam Khomeini's teachings helped breath new life into the idea of national confidence and relying on domestic strength, as well as the spiritual aspect of having faith in God.
Rouhollah Mousavi Khomeini, the charismatic leader of the 1979 Revolution that ended the Pahlavi monarchy, passed away on June 3, 1989.