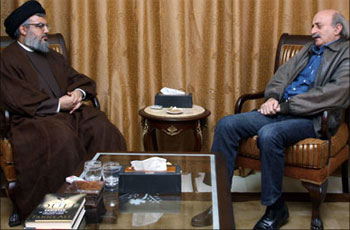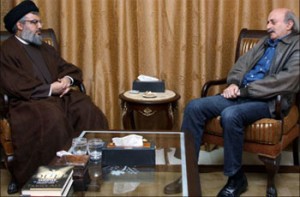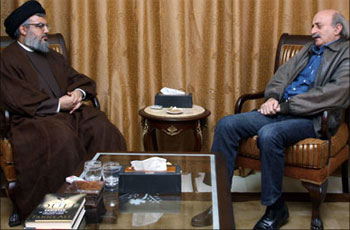 Sayyed Hassan Nasrallah, Secretary General of the Lebanese Islamic Resistance Movement and Walid Junbalat, Chairman of the Druze Socialist Party on Friday's night discussed the Israeli-US joint war-games as well as the Zionist regime's threats in the region.
In the meeting the two sides talked about the latest developments in and out of Lebanon including Israeli threats in al-Aqsa compound, IRIB reported from Beirut.
Sayyed Hassan Nasrallah and Walid Junbalat called for Arab effort in the formation of national unity in Lebanon and underlined the necessity of removing obstacles in the path of cabinet.