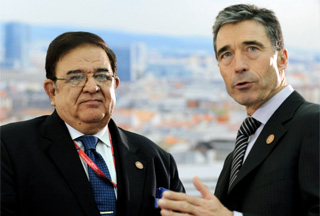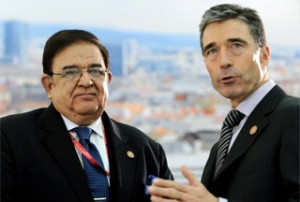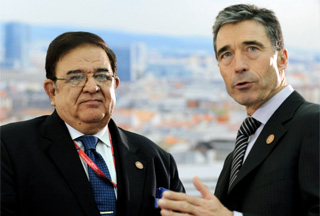 NATO defense ministers meeting in Slovakia admit that their operation in Afghanistan is not working and that they should change their war strategy.
NATO defense ministers and UN officials, including top US commander in Afghanistan General Stanley McChrystal, during their meeting in the Slovakian town of Bratislava on Friday sought a new strategy to replace their failing operation in Afghanistan.
They backed a new plan to shift towards a broader counter-insurgency strategy. However, they side-stepped from committing more troops despite demands by the US to increase troops by tens of thousands, including as many as 80,000 American soldiers.
US President Barack Obama has yet to decide over whether to escalate US troop numbers to counter Afghan insurgents.
Most of the 28 NATO ministers at the meeting were reluctant to increase their commitment because of the mounting military and civilian casualties. But, despite this, US Defense Secretary Robert Gates said that the Afghanistan mission will continue.
They also agreed on the need to boost the training of Afghan forces to allow them to eventually take over from international troops and insisted on higher standards from the next Afghan government.
NATO leads a force of some 70,000 troops drawn from 43 nations in a country wracked by more than 30 years of war.