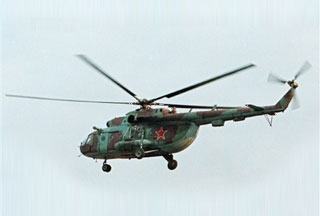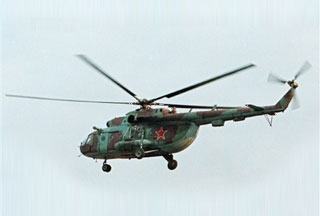 A civilian helicopter working with the NATO-led coalition forces in Afghanistan has crashed at a military base, killing sixteen people, the alliance says.
"International Security Assistance Forces (ISAF) can confirm that 16 civilians have been killed in the helicopter that crashed earlier today in Kandahar Province," ISAF said in a statement Sunday.
It also said that five others were seriously wounded in the crash, adding that no military personnel were amongst the casualties.
The civilian contracted Soviet-built Mi-8 transporter, working for international forces in the region, crashed during take-off from the Kandahar airfield.
There was no indication of the cause of the accident but enemy involvement in the crash was ruled out by the alliance forces.
The crash was the second by a former-Soviet civilian helicopter in southern Afghanistan in less than a week.
On Tuesday, a Soviet-built Mi-26 transport helicopter crashed in Helmand province, killing six Ukrainian crew members on board.
NATO troops in Afghanistan rely heavily on aircraft from the former Soviet Union for cargo and transport flights in a country where travel by road is often difficult.
While the ongoing war in Afghanistan continues to claim military casualties, civilian deaths are also on the rise with an alarming speed.
Since the US-led invasion of Afghanistan in 2001, tens of thousands of Afghan civilians have lost their lives directly from insurgent and foreign military operations, or indirectly as a consequence of displacement, starvation, disease, exposure, lack of medical treatment, crime and lawlessness resulting from the war.