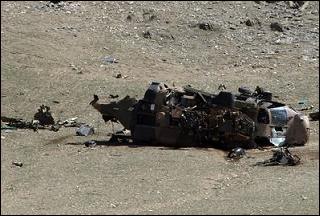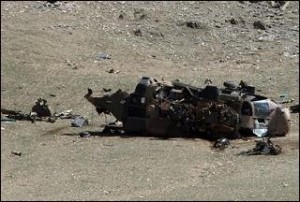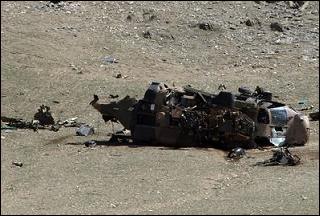 A NATO helicopter has crashed in Afghanistan's eastern province of Nuristan, but the military alliance has denied that anyone was killed in the mishap.
The military helicopter went down Monday afternoon, wounding several people onboard. NATO blames technical failure for the incident, a Press TV correspondent reported on Tuesday.
Last month, A US Air Force CV-22 Osprey helicopter crashed in Afghanistan's southeastern sector, killing at least four people and wounding numerous others.
Also last week, Taliban militants claimed to have shot down a US unmanned aerial vehicle in the Kajaki district, east of Afghanistan's Helmand province.
The militants said that the drone was flying at low altitude and shots were fired at it from anti-aircraft guns installed on a mountain peak.
In late January, the Taliban claimed to have shot down another US drone in the village of Hamzoni near Miramshah in North Waziristan and recovered the wreckage. The militant who claimed responsibility for downing of the drone was reportedly awarded a new car by Taliban leaders for the act.