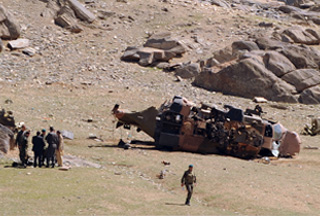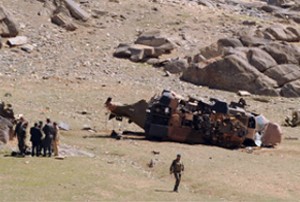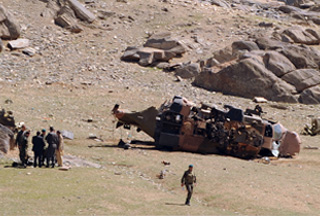 A NATO military helicopter with Turkish soldiers on board has crashed in southern Afghanistan, killing one soldier and injuring three others.
The chopper crashed into a hillside on the outskirts of Wardak City, as it was coming in to land on Tuesday morning.
It occurred after two of Turkey's helicopters were landing at a Turkish-run base, known as a Provincial Reconstruction Team (PRT). One crashed into a hillside near the base while the other landed safely.
The aircraft reportedly began to spin out of control after its tail rotor clipped the side of the hill. However, the exact cause of the crash has not been determined yet.
The injured were in critical condition and had been evacuated by helicopter to the capital Kabul, said Shahidullah Shahid, spokesman for the Wardak provincial government, according to an AFP report.
َNATO says it has begun an investigation into the incident.
According to NATO, its member state Turkey has 1,835 troops in Afghanistan and controls the PRT in Wardak, the capital of a province with the same name.
Meanwhile, a bomb blast has killed another NATO soldier in southern Afghanistan, increasing the number of foreign troops killed in the country so far this year to 131.