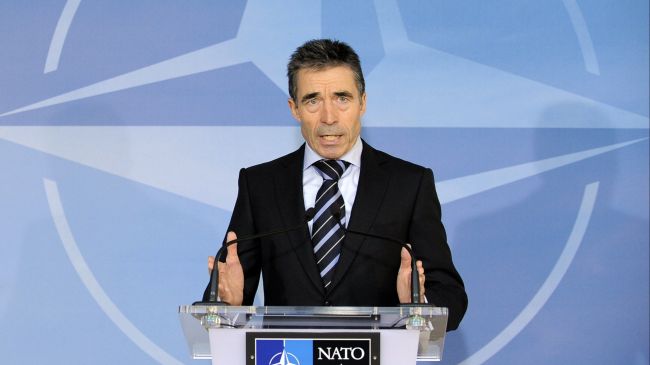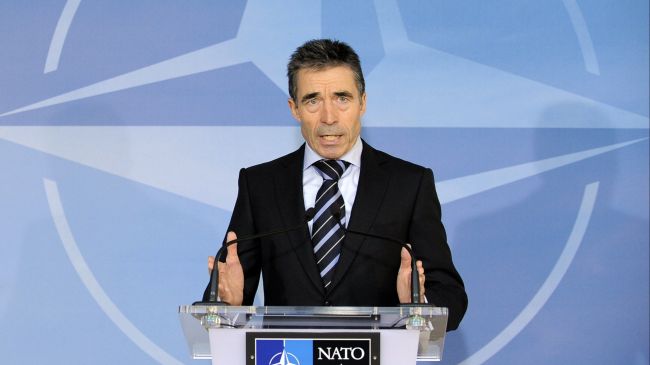 NATO has expressed concerns over public reaction to the upcoming 2014 presidential election in Afghanistan.
At a joint press conference held in Kabul on Monday, NATO Secretary General Anders Fogh Rasmussen called on the Afghan government to ensure a free election in Afghanistan.
"It will be vital that these elections are inclusive, and that the process and the outcome are acceptable to the Afghan people," Rasmussen said.
On October 18, 2012, Afghan President Hamid Karzai warned against interference in Afghanistan's upcoming presidential election, stressing that the presence of foreigners in the country's election watchdog is against the country's sovereignty.
"Foreign observers can still come to monitor the transparency or non-transparency of the election, but their interference in the election process is against Afghanistan's sovereignty," Karzai said.
Afghanistan will hold its next presidential election in April 2014.
Karzai will not be eligible to run for the election due to term limits.
The United States invaded Afghanistan in 2001 under the pretext of fighting terrorism. The invasion removed the Taliban from power, but the country remains insecure despite the presence of tens of thousands of US-led forces there.