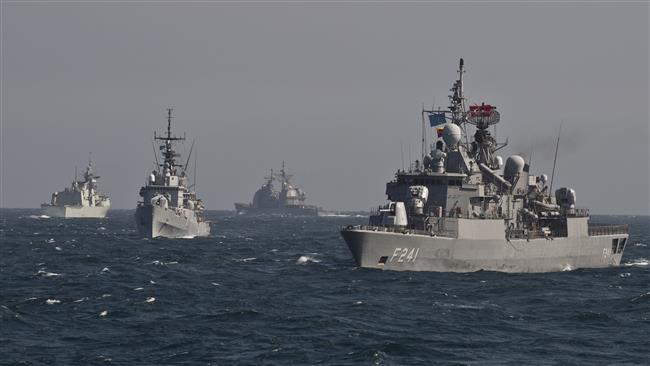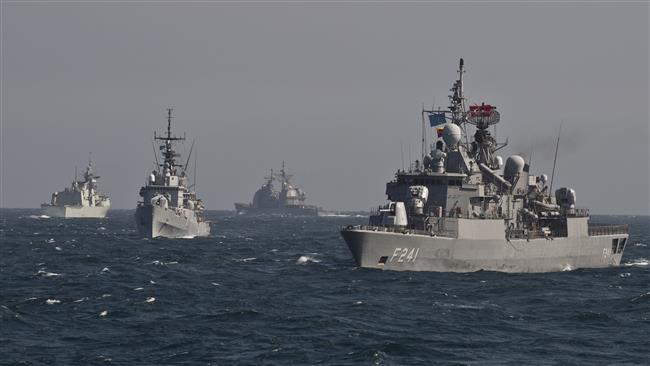 The North Atlantic Treaty Organization (NATO) continues its massive military drills in the Baltic to establish a "line of troops" across Eastern Europe amid retaliatory Russian "surprise" maneuvers across the country that began this week.
This is while thousands of US troops and hundreds of tanks have been deployed in Estonia, Latvia and Lithuania in the past two months to engage in the wide-ranging war games dubbed "Atlantic Resolve," RT reported Saturday while blasting Washington's criticism of the ongoing Russian drills as a matter of double standards.
The report cites US State Department official Jeff Rathke as denying that the current NATO war games in the Baltic is raising tensions in the region.
This comes as Washington has termed Russian drills as provocative, says the report, quoting an analyst as slamming the rhetoric.
"It's a shocking level of hypocrisy, double standards, doublespeak," said Brian Becker of the US-based ANSWER coalition (Act Now to Stop War and End Racism) as quoted in the report.
It further underlines the major US role in the current and past NATO military drills in the Baltic, near the Russian border, adding that last month 140 NATO vehicles and 1400 troops poured into the Estonian city of Narva, just 300 meters away from the Russian border.
Romanian frigate
Romanian frigate "Regina Maria" of the NATO Standing Maritime Group-2 take part in a military drill in the Black Sea, 60km from Constanta city March 16, 2015. (©AFP)
"As you connect countries, there is almost a line of US troops," the report adds, citing remarks made earlier this month by US Army Col. Michael Foster of the 173rd Airborne Brigade in an interview with US-based Defense News.
According to the report, US forces have previously conducted joint military drills with Baltic nations of Latvia, Estonia and Lithuania, including "Saber Strike," "Spring Storm" and "Flaming Sword" maneuvers.
This is while Lithuanian forces reportedly intercepted a group of Russian jet fighters near "allied airspace" after the Kremlin ordered the launch of snap military drills within its borders.
Moscow announced a huge surprise military drill earlier this week, putting forces throughout its territory on high alert and conducting maneuvers in the Baltic Sea, Black Sea, the Arctic and the Far East. The ongoing snap military drills involves nearly 76,000 troops, over 10,000 vehicles, 65 warships, 16 support vessels and 15 submarines as well as 200 warplanes and helicopters.
Russia has always blasted the NATO for its eastward expansion calling it a direct threat to Moscow.