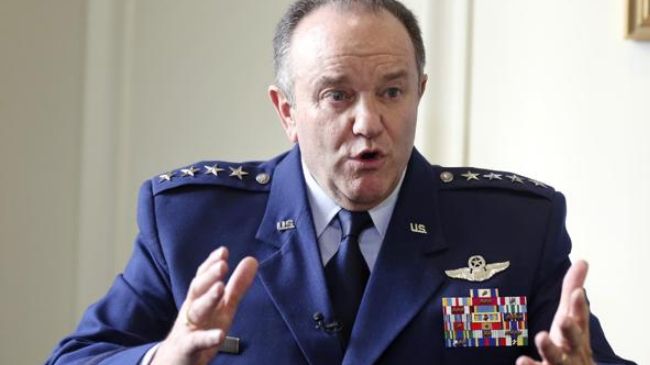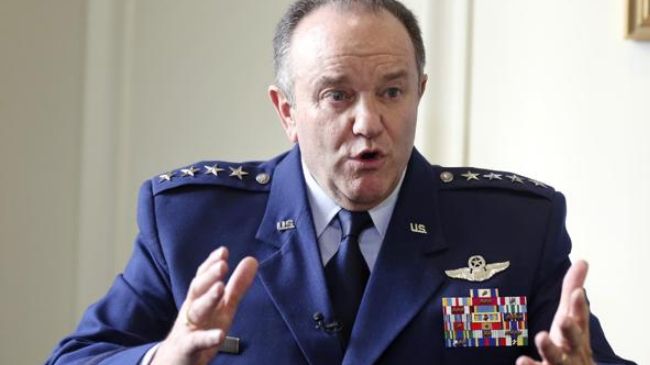 NATO's top military commander in Europe has criticized Russia's actions in Ukraine, urging member states to increase their defense spending.
US Air Force General Philip Breedlove's comments came on Monday shortly after he met with Canadian Prime Minister Stephen Harper in Ottawa, in which they discussed Russia and Ukraine.
"We have come from a period where we saw Russia as a partner," said Breedlove, adding, "We are now in a very, very different time, and I think individual nations need to take this aboard and consider."
Breedlove said that Russia's actions should prompt more NATO member states to increase their defense spending toward the agreed target of two percent of gross domestic product.
The NATO commander also said he believes Russian troops will not cross the border into eastern Ukraine, noting that Moscow could achieve its goals in eastern Ukraine through other means and that it would not use military force to do so.
In addition, Breedlove accused Russia of fomenting unrest in Ukraine, adding he was sure that the Russian Special Forces were in the country. Russia has repeatedly denied such accusations.
Meanwhile, NATO launched military drills in the Baltic country of Estonia on Monday with a record-breaking 6,000 troops, including American, British, and Estonian soldiers.
The US Marines will reportedly remain in Estonia until the end of this year. NATO has also deployed fighter jets and naval vessels to Lithuania and Poland.
Tensions between the Western powers and Moscow heightened after Crime declared independence from Kiev and formally applied to become part of the Russian Federation following a referendum in March.
The United States and its European allies accuse Russia of violating Ukraine's sovereignty by stirring up pro-Russia protests in eastern Ukraine.
Russia denies the allegation, saying the protests have begun spontaneously against what it calls the illegitimate interim government in Kiev.