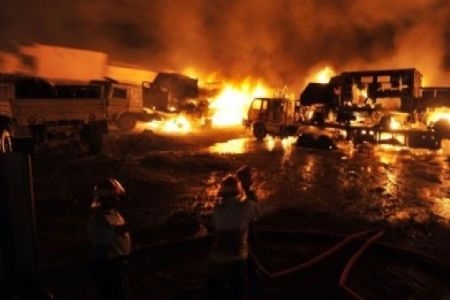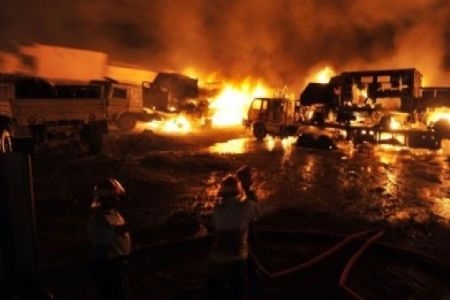 Three people have been killed and eight injured in an attack on a convoy of 20 NATO oil tankers which were en route from Pakistan to US-led troops in Afghanistan.
The attack took place near Islamabad in the early hours of Monday morning local time, a Press TV correspondent in Pakistan reported.
Most of the dead and injured were civilian drivers and their helpers, AFP reported.
It was the militants' third attack on NATO oil tankers since Friday.
Police say the tankers, filled with fuel for foreign occupying forces in neighboring Afghanistan, were attacked and set ablaze just outside the Pakistani capital.
One of the main routes through Pakistan used by Afghanistan-bound trucks has been closed for days since three Pakistani troops were killed in a helicopter strike by the US-led military alliance in a border area.
Pakistani Foreign Ministry spokesman Abdul Basit said on Sunday that Islamabad will only re-open the main supply route for coalition troops in Afghanistan when public outrage over the US-led alliance's incursions subsides and the security situation improves.
On Saturday, militants threatened to launch more attacks on tankers carrying fuel to Afghanistan through routes in Pakistan to avenge the deaths caused by the US-led alliance's attacks.